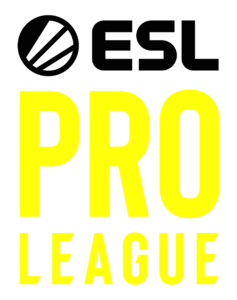 Inaugural ESL Pro League Season after historic signing of Louvre Agreement dominates the rankings on leading live streaming platform Twitch
Cologne – 27th April – The first season of ESL Pro League after signing the historic Louvre Agreement with the 13 partner teams has had tremendous success across the board, which reflects the enormous growing interest in esports and professional CS:GO in these dynamic times. Season 11 of the world's longest-running professional league for Counter-Strike: Global Offensive has therefore officially been announced as the most successful season in the competition's history, further underlining the importance and magnitude of ESL Pro Tour in the current ecosystem.
ESL Pro League, which took place between March 16th to April 12th, achieved a new record concurrent viewership peak of 489,120 across all digital platforms. Further stats underline this trend. Hours watched were up 113.2% at 48.2 million compared to last year's record season and average minute audience (AMA) reached 164,494, surpassing Season 10 figures by 215.5% *.
Additionally, this year's ESL Pro League dominated the rankings on Twitch, esports' leading live streaming platform. ESL_CS:GO topped the chart for most watched channels on Twitch in Week 1,2,3, and remained in the top six for Week 4.
The record-breaking numbers seen in this season's ESL Pro League are even more impressive considering that a third less content was produced compared to Season 10.
Season 11 concluded on April 12th with both grand finals delivering some of the finest CS:GO seen in ESL Pro League as Fnatic and Team Liquid secured the European and North American title respectively.
The tremendous success of Season 11 displays that esports continues to grow being one of the few sports that can be enjoyed live and in real time safe from home.
*All stats excluding China.
"As a founding member of ESL Pro League we are extra pleased with the immense growth of the league. It's clear that the fans truly value the quality of the teams and players competing. Together with ESL and the other members, we look forward to tweaking the product further and getting back even stronger for season twelve." says Patrik "cArn" Sättermon, co-owner Fnatic.
"This season of ESL Pro League by all means will leave a major mark in esports history. Together with all the teams we've set up several new records in viewership and this can only mean that the trend of interest towards CS:GO will only be growing. I am more than proud that NAVI is a part of the Louvre Agreement and I'm looking forward to a bright and majestic future of the club and the league." adds Yevhen Zolotarov, CEO NAVI.
###
About ESL Pro League:
Pro League – Pro League is the world's longest-running professional league for Counter-Strike: Global Offensive, featuring the best teams from Europe, North America, South America and the Asia-Pacific region. Broadcasted on various platforms and staged in major venues across the globe, Pro League hosts the most widely-watched CS:GO competitions. Pro League was established in 2015 and had a total prize pool of $1,5 million US dollars for 2019. (www.en.pro.eslgaming.com/csgo/proleague)