Old Rivals Face Off In Curtain Raiser For Intel® Extreme Masters Sydney,
Australia's Award Winning Esports Event in 2019
(Sydney, Australia) – February 6, 2019 – Intel® Extreme Masters (IEM), the longest running global pro gaming circuit in the world, marks the return of The Caches, where old foes swap bat and ball for blade and AWP. Current and veteran Australian and English Counter-Strike: Global Offensive (CS:GO) players take the stage in what will be the third in a series of show matches, pitting Team Australia against Team UK with national pride on the line.

Captained by Chad "Spunj" Burchill, Team Australia has won the last 2 meetings, in 2017 with a resounding 16-6, and mounting a herculean comeback in 2018 to snatch the series 16-15. "The Caches is one of the most popular fixtures of IEM Sydney, along with huge vocal crowds, and top-notch CS:GO. We're proud to represent Australia, and hit the Brits for six on our home turf, serving as a prelude to the CS:GO final on Sunday May 5", said Burchill.

The Caches is part of a huge three day event series, IEM is the longest running global pro gaming circuit in the world. Returning to Sydney on May 3-5, the professional gaming competition at Qudos Bank Arena will see sixteen of the world's best CS:GO teams play live for a lion's share of the $US 250,000 prize pool.

In 2018, over 7,500 esports fans attended IEM Sydney on each event day, and with 13.5 million unique viewers online, it recorded the highest ever viewership for an esports competition held in Australia. This year's event will mark the 75th stop since the inception of the Intel Extreme Masters series in 2006.

Tickets for IEM Sydney 2019 are now on sale via www.ticketek.com.au. The general public have the opportunity to choose between Day (starting at $45 AUD), Weekend ($149 AUD), Weekend Premium ($259 AUD) and Global Elite tickets ($1,299 AUD).

For more information, follow IEM on Twitter and Facebook and visit the official IEM Sydney website at iem.gg/sydney2019. Be sure to watch the announcement trailer for a first look at what IEM Sydney 2019 is all about.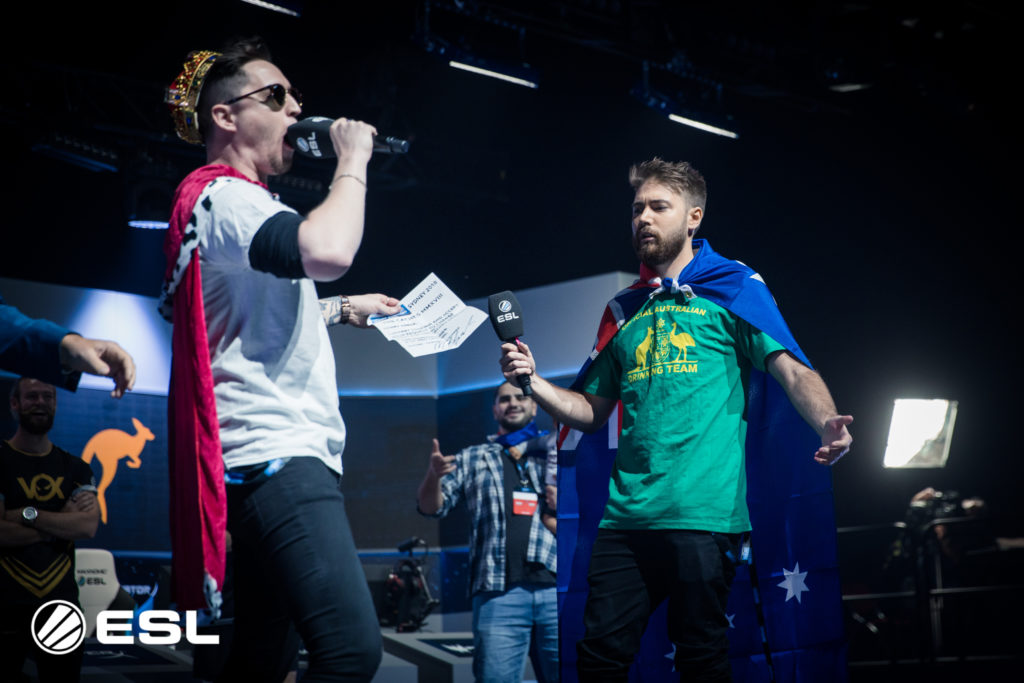 About Intel® Extreme Masters
Intel® Extreme Masters Sydney 2019 will once again be presented by ESL in collaboration with TEG Live and at TEG's flagship venue, Qudos Bank Arena.

ESL, a part of the international digital entertainment group MTG, is the world's largest esports company, leading the industry across the most popular video games with numerous online and offline competitions. It operates high profile, branded international and national leagues and tournaments such as the Intel® Extreme Masters, ESL One, ESL National Championships and other top tier stadium-size events, as well as grassroots amateur cups, leagues and matchmaking systems. ESL covers a broad field of services in gaming technology, event management, advertising and television production, fully catering to the needs of the esports ecosystem. With offices in North America, Germany, Russia, France, Poland, Spain, China, and partners in many other countries, it has a truly global footprint (www.eslgaming.com).

TEG Live is wholly owned by TEG, Asia Pacific's leading ticketing, live entertainment and data analytics company. TEG Live is a dynamic and diverse promoter of live content in music, sport, family entertainment, eSports and exhibitions. TEG Live connects millions of fans every year with unique live experiences and adds value to events with hospitality and sponsorship services.
For more information:
TEG Live Website: http://www.teglive.com.au