Whether you're a noob who has not yet experienced DreamHack's gaming lifestyle festival in person, or a veteran who simply can't get enough, this news is for you! Today we are thrilled to announce "DreamHack Beyond", a free, virtual festival and online multiplayer game hybrid to be held July 24-31, 2021.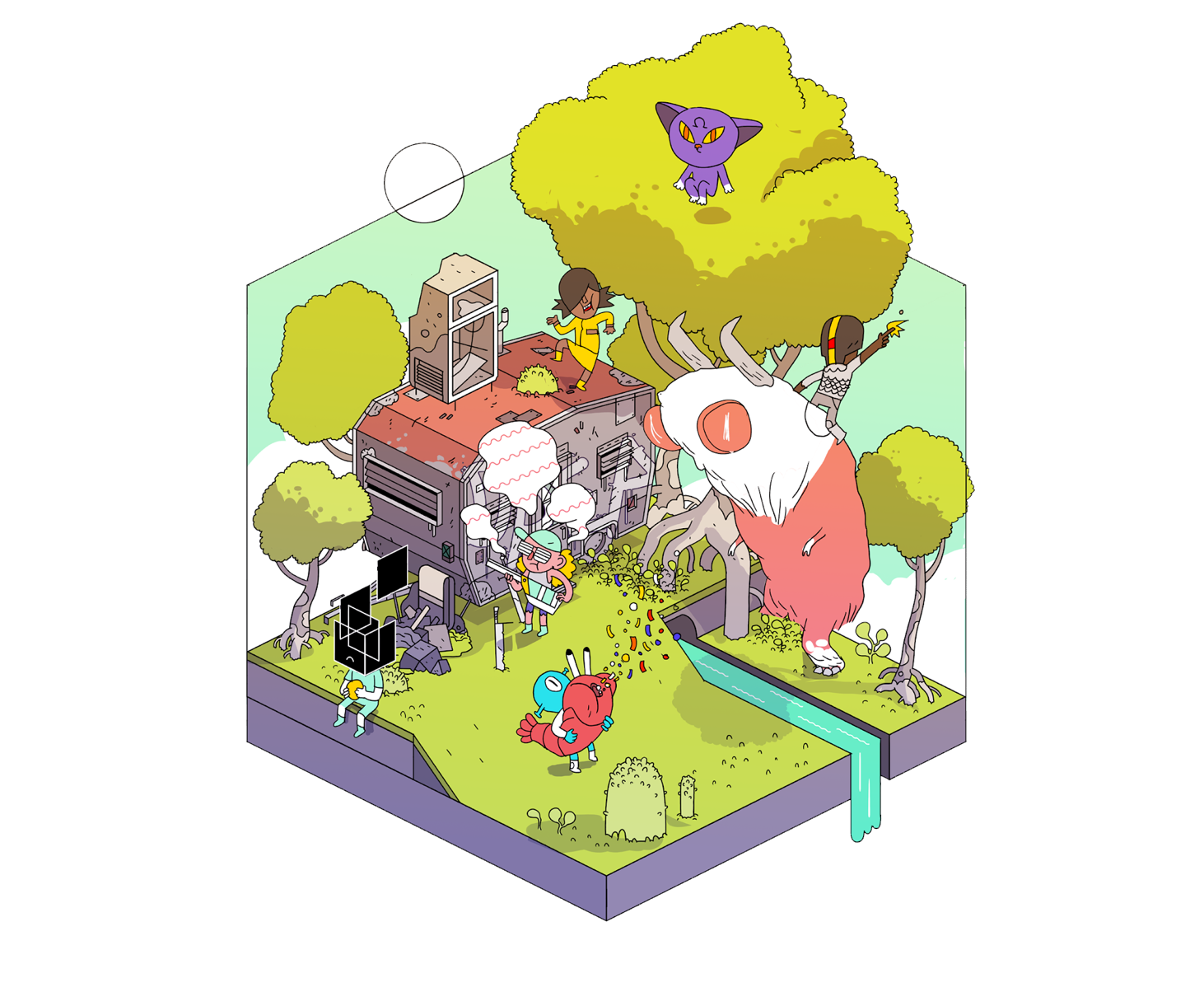 When your community is unable to attend their beloved gaming lifestyle festival, what do you do? Simple — bring the festival to them! This is why we're super excited to announce DreamHack Beyond, the virtual festival and online multiplayer game hybrid — a true digital experience. Beginning July 24 and running through July 31, DreamHack Beyond is set to feature the components that have become synonymous with DreamHack's gaming lifestyle festivals. We will bring you everything gaming, virtually, under one roof.
DreamHack Beyond has been developed together with Germany-based Super Crowd Entartainment using their X5 framework to enable online, multiplayer conventions for B2C and B2B brands featuring a booth editor for exhibitors, an in-game chat system, and full streaming and online product integration — all packed in an easy-to-navigate browser experience that feels more like a game.
At DreamHack Beyond, attendees can: Complete the DreamHack Beyond adventure game narrative; create and customize their own game characters; collect limited edition items; look for side quests to build their XP; cheer on favorite teams with gear and custom animations; visit dynamically themed halls with their own lore; visit an interactive station for a personalized, one-of-a-kind experience, including seeing the latest and greatest from DreamHack partners; watch student, community, and professional esports tournaments (including Hearthstone and Rocket League); attend panels; play game demos; enjoy live-streamed music and screenings;p articipate in the beloved Cosplay Championship; and take part in the event through the other more traditional DreamHack festival activities
See the complete list of festival and interactive video game content HERE.
We have so much more to share with you as DreamHack Beyond draws nearer. In the meantime, mark your calendar to join us for a week-long adventure and don't forget to check out dreamhack.com/beyond. We can't wait to bring our community back together for this extraordinary event!