Press release summary:
– Immersive gaming festival DreamHack Dallas 2023 came to an end June 4 at the Kay Bailey Hutchison Convention Center, featuring seven exhilarating esports tournaments as well as an array of gaming lifestyle programming and activities for all types of gamers
– Gaming and lifestyle activities included DreamHack's Mystery Game Tournament, Dungeons & Dragons one-shot, DreamHack's Creator Hub, cosplay championships, guest appearances, and musical headliners
– ENCE wins Intel® Extreme Masters Dallas 2023
– Nigma Galaxy wins the ESL Impact Dallas Finals
– Dr. Buhmann wins back-to-back Collegiate Rocket League World Championships
– FaZe Clan wins Halo Championship Series Global Invitationals
– Gen.G Mobil1 Racing Black wins all-women Rocket Clash
– Duo of Malibuca and Th0masHD win DreamHack Open Featuring Fortnite
Cologne/New York/Dallas – DreamHack Dallas 2023, the three-day gaming lifestyle festival, has come to a close with 44,314 in total attendance from 50 U.S. states and 38 countries at the Kay Bailey Hutchison Convention Center in Dallas, Texas, USA, on June 2-4. The attendance total was a 33% increase year-over-year compared to DreamHack Dallas 2022 and made DreamHack Dallas 2023 the most-attended North American DreamHack festival of all time.
The festival featured seven esports tournaments, including Intel® Extreme Masters (IEM) Dallas 2023, the ESL Impact Dallas Finals, Halo Championship Series Global Invitationals, Collegiate Rocket League World Championship, and the first-ever all-women Rocket Clash. The full breakdown of festival highlights and winners across all tournaments is placed below.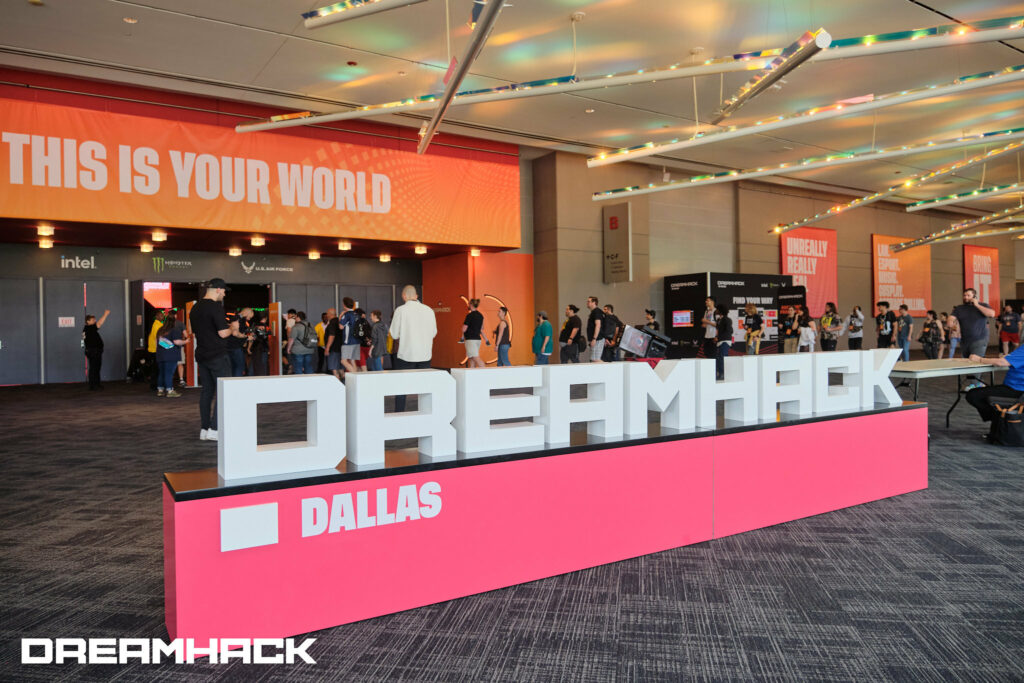 FESTIVAL HIGHLIGHTS
DreamHack Dallas featured an array of gaming lifestyle programming and activities for all types of gamers, including a $9,000 Mystery Game Tournament, $3,000 cosplay competition, and DreamHack's renowned BYOC LAN Party.
The weekend kicked off on the main stage with a Dungeons & Dragons one-shot, where celebrity game master Jasmine Bhullar led a party of guest adventurers, including Ms. Marvel's Anjali Bhimani, Overwatch voice actress Jen Cohn, Star Wars Bad Batch voice actress Vanessa Marshall, and World of Warcraft cosplayer Kira Arlayna. Metalcore bands Veil of Maya and Wage War took to the main stage and shook the venue June 3.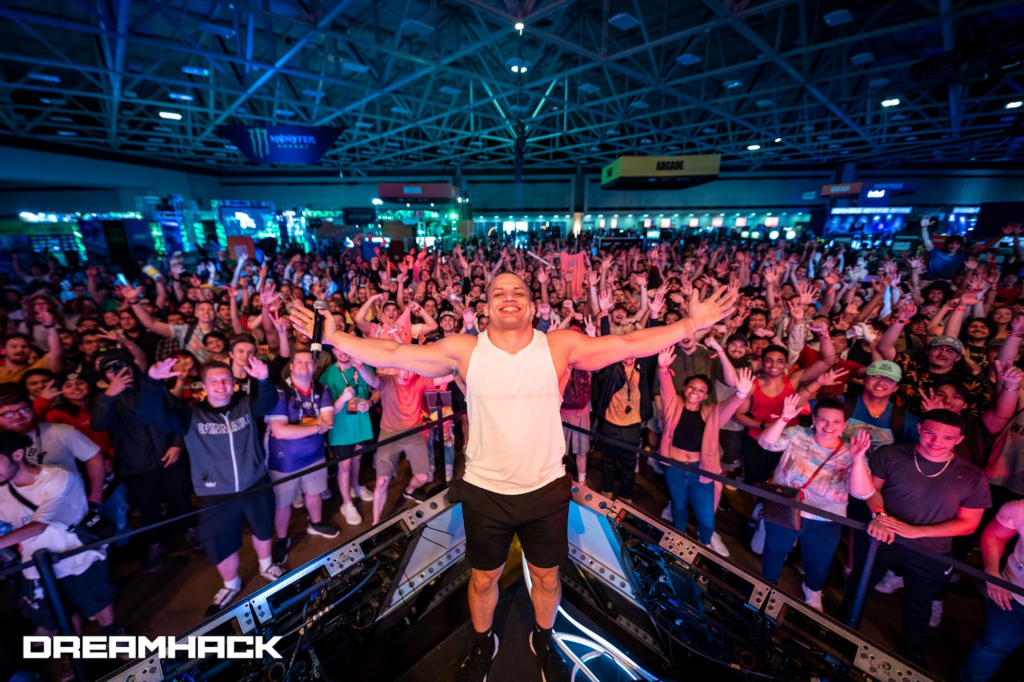 Across the long weekend, more than 250 content creators and influencers took part in the DreamHack Dallas Creator Hub, featuring special guests Tyler "Tyler1" Steinkamp and Cody "Clix" Conrod. A collection of the world's top streamers also faced off in Creator Showdown to benefit the American Heart Association.
Furthermore, festival goers were offered the chance to test their skills against multi-title fighting game pro Victor "Punk" Woodley in the newly-released Street Fighter VI, Super Smash Bros. legend Juan "Hungrybox" DeBiedma in Smash Melee, League of Legends streamer Tyler1 on the Rift, and Fortnite star Clix on his home turf. Attendees also checked out some of the world's newest esports titles in the Freeplay area, including Counter-Strike 2 and Street Fighter VI, as well as other new releases like Legend of Zelda: Tears of the Kingdom and Diablo IV.
ESPORTS COMPETITIONS RESULTS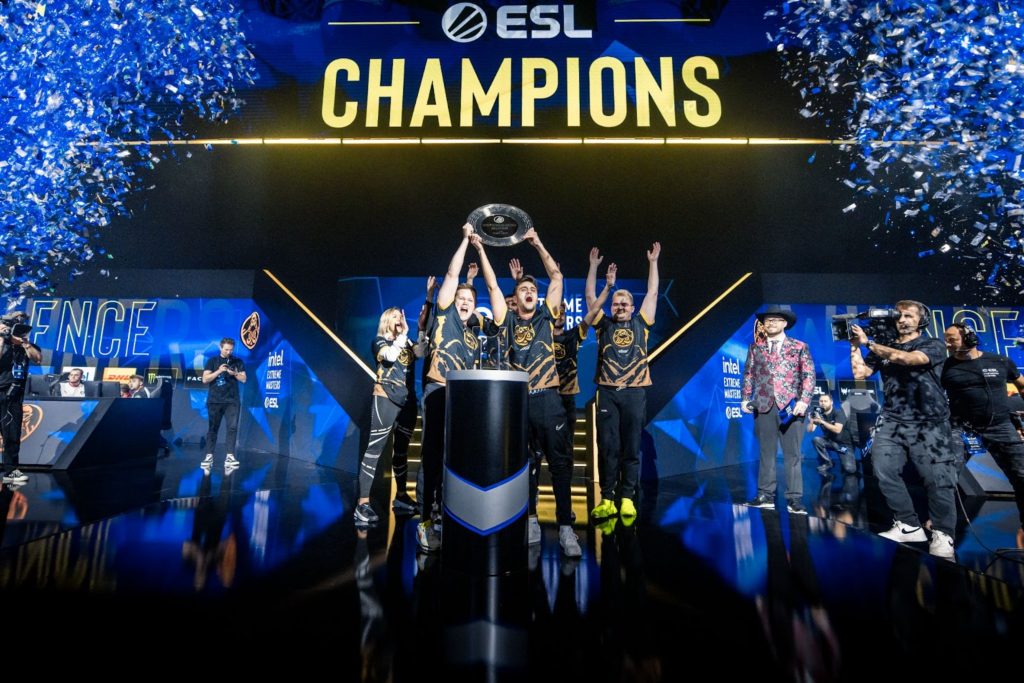 Intel® Extreme Masters Dallas 2023
$250,000 prize pool
WINNER: ENCE
Intel® Extreme Masters (IEM) Dallas 2023, part of the 2023 program of the ESL Pro Tour for Counter-Strike: Global Offensive (CS:GO), kicked off on May 29, 2023, as 16 top CS:GO teams from around the world commenced an epic battle for a share of the $250,000 prize pool, a win in the race to securing Intel® Grand Slam V, and a spot in the IEM Cologne 2023 Group Stage.
DreamHack Dallas hosted the final three days of the 17th IEM event in North America, with fans gathering at the live stage to cheer on the top six squads from the Tier 1 competition. MOUZ put together a surprising underdog run that started with a Quarterfinal win over Astralis. In a tight 2-1 Semifinal victory, MOUZ then got a bit of revenge against Heroic, which sent MOUZ to the lower bracket during the Group Stage. Meanwhile, ENCE fended off FaZe Clan in a Semifinal matchup that went to Map 3 and five overtimes before ENCE got the edge to reach the Grand Final.
The international squad from ENCE had reached the finals in Dallas during DreamHack Masters Dallas 2019 and IEM Dallas 2022 prior to this matchup. They carried the momentum from the Semifinals into the Grand Final with a 2-0 sweep of MOUZ to claim the IEM Dallas 2023 title and $100,000 in prize money. Furthermore, ENCE's Alvaro "SunPayus" Garcia earned the DHL MVP Award for his outstanding performance during the competition.
"Thanks to the crowd here in Dallas," ENCE in-game leader Marco "Snappi" Pfeiffer said. "It has been a long journey for ENCE since turning international and finally it culminated in a big trophy win here in Dallas. Thanks to the entire team, the staff and the fans."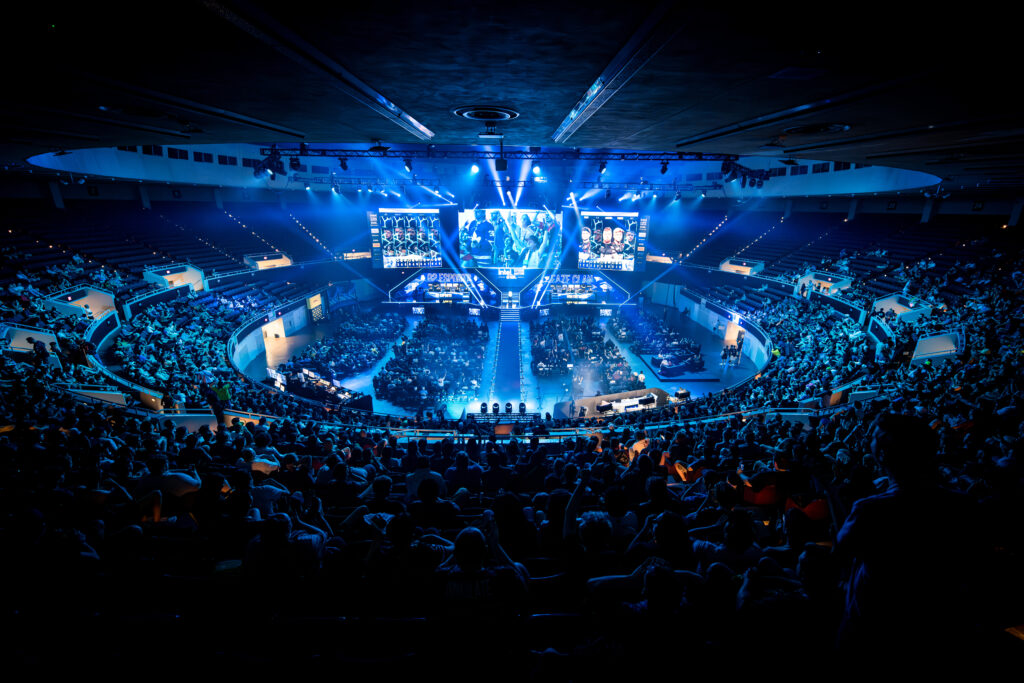 The competition also featured the first ever Counter-Strike 2 World Championship – a showmatch during which Team USA – Vincent "Brehze" Cayonte, Nicholas "nitr0" Cannella, Tyler "Skadoodle" Latham, Michael "Grim" Wince, Josh "jdm64" Marzano, and coach Tres "stunna" Saranthus – faced off against Team Universe – Aran "Sonic" Groesbeek, Keith "NAF" Markovic, Owen "smooya" Butterfield, Adam "friberg" Friberg, Alistair "aliStair" Johnston, and coach Janko "YNk" Paunović. Team USA topped Team Universe, with Grim leading the way with some highlight-reel plays for the U.S. squad.
IEM Dallas 2023 saw more than 323,000 peak concurrent viewers.*
For more information about the ESL Pro Tour for CS:GO, head to the official website and follow ESL Counter-Strike on Twitter, Facebook, and Instagram.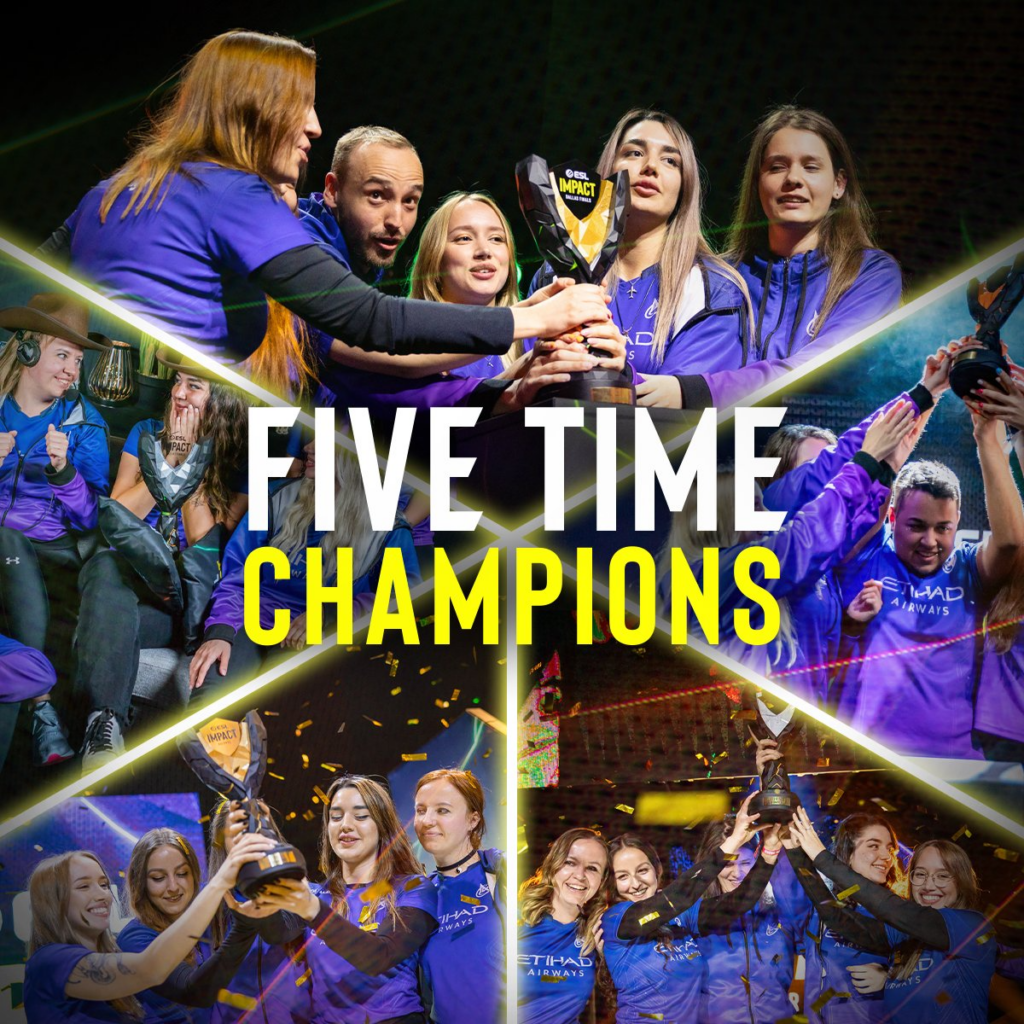 ESL Impact Dallas Global League Finals
$123,000 prize pool
WINNER: Nigma Galaxy
Season 3 of the all-women ESL Impact circuit saw 28 CS:GO teams competing over six weeks for a spot in the Dallas Finals. NAVI Javelins and Nigma Galaxy fought through the three-day competition and met in the Grand Final for their share of the $123,000 total prize pool and the ESL Impact Season 3 Champions title. The series was a rematch of the ESL Impact Katowice final in February earlier this year, which Nigma Galaxy won in a 2-0 sweep.
Both teams cruised to the Global League Finals match with sweeps of their Semifinal opponents, but Nigma Galaxy played on a different level in the Grand Final and ended the event without dropping a map. With their victory, the team has once again proven their skill, having won all ESL Impact LAN events so far, including the ESL Impact Dallas Finals in 2022, ESL Impact Valencia, the ESL Impact Winter Finals, and ESL Impact Katowice. For this year's event in Dallas, Nigma Galaxy star Ksenia "vilga" Klyuenkova claimed MVP honours.
"First of all, I wanted to say thank you for your support, guys. It's really important, and today I felt it the most out of all the tournaments," Nigma Galaxy's Alexandra "twenty3" Timonina said. "Dallas is a very special place for all of us because it was our first LAN together, and we won it. Today, we just did it again, and I just could not be more proud of my team."
For more information about the all-women CS:GO ecosystem, please visit the official ESL Impact website, and follow ESL Impact on Twitter, Instagram, and Facebook.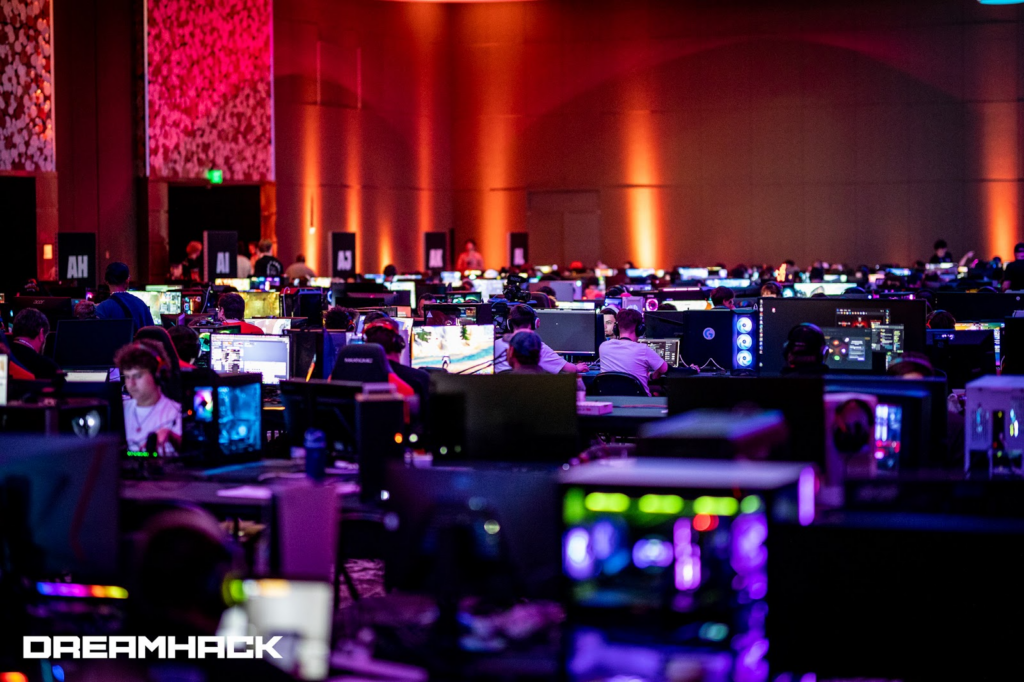 DreamHack Open Featuring Fortnite
$250,000 prize pool
WINNER: Malibuca and Th0masHD
DreamHack Open Featuring Fortnite, a Zero Build Duos competition that debuted at DreamHack San Diego, brought its second installation to Dallas. Available to all BYOC ticket holders, the three-day competition provided an opportunity for attendees of all skill levels to test their mettle and clash for $250,000 in prize money. After four heats of competition on June 2-3, the finals June 4 crowned the top 10 duos that also qualified for Gamers8 Featuring Fortnite, a $2 million event taking place in Riyadh, Saudi Arabia, from July 28-31. The Gamers8 Featuring Fortnite qualifiers are below, and a full leaderboard is available HERE.
Malibuca/Th0masHD
beVVy/PabloWingu
bugha/muz
CizLucky/Degen
richhomiequinn/verT
Xccept/Dubs
Parz/bac
Kika/Knzo
Paper/Eomzo
Resypical/casqer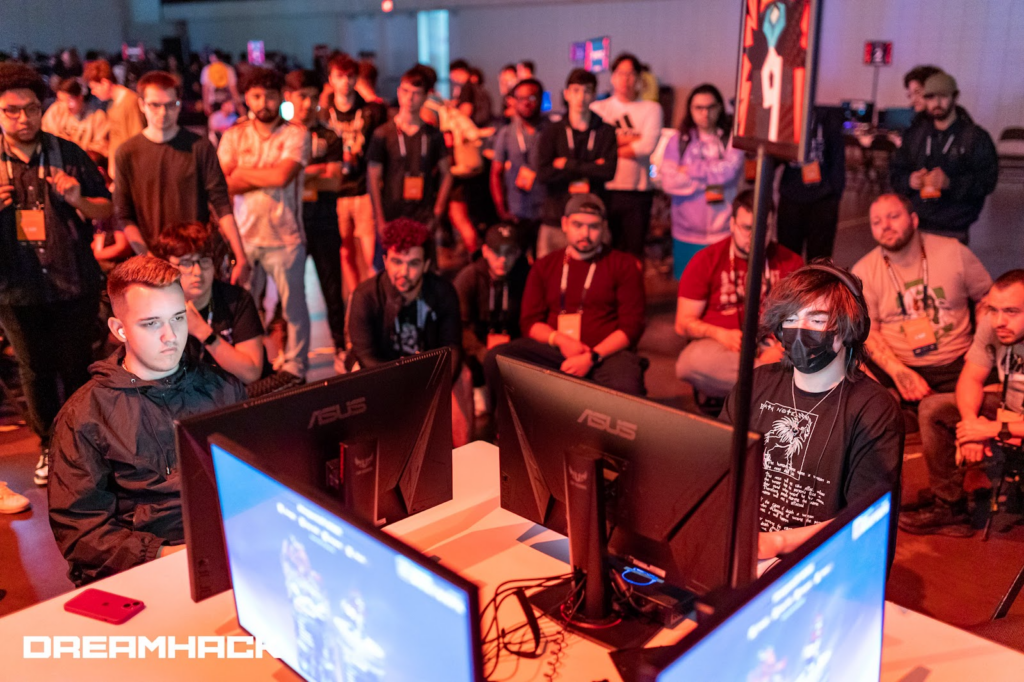 $100,000+ in total prizing
Fighting game competitors were invited to a full slate of tournaments across seven popular titles at DreamHack Dallas. Available to all guests, tournaments include both singles and doubles play with more than $100,000 in total prizing.
The event featured one of the first LAN tournaments in Street Fighter VI with a $10,000 prize pool for the newly released title alongside $35,000 prize pools for Brawlhalla's official esports competitions in singles and doubles play. Eleven tournaments in all took place over the weekend. Information on the winners is below.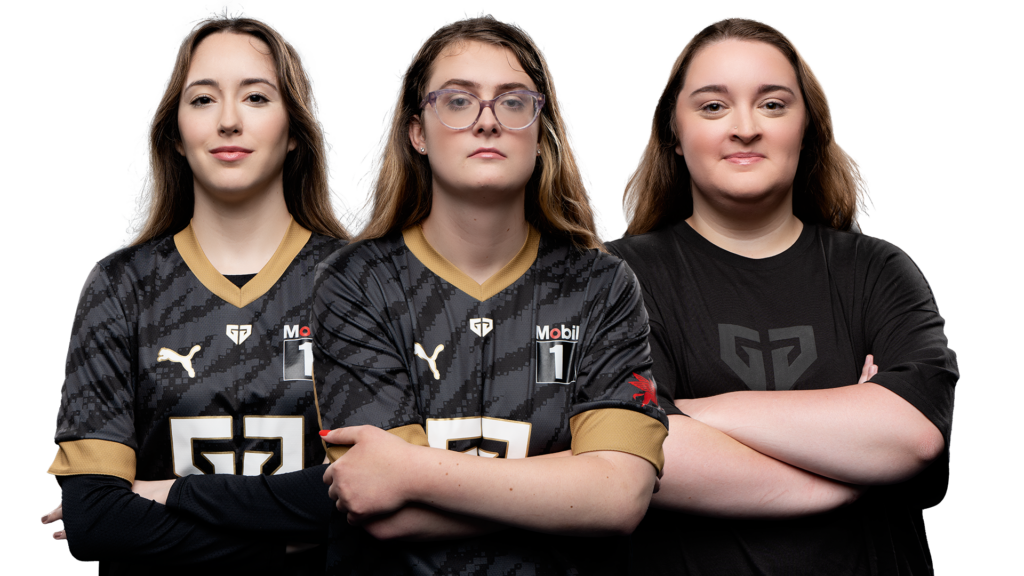 $20,000 prize pool
WINNER: Gen.G Mobil1 Racing Black
Two representatives from North America and two of Europe's top all-women Rocket League trios competed for a $20,000 prize purse in Rocket Clash, the first-ever all-women's Rocket League LAN. Misfits Gaming earned their spot in the Grand Final after a seven-game series against Williams Resolve, where they met Gen.G Mobil1 Racing Black, which bested Endpoint CeX UV in the semis. After a scrappy start to the series, Gen.G ultimately pulled ahead to hoist the trophy.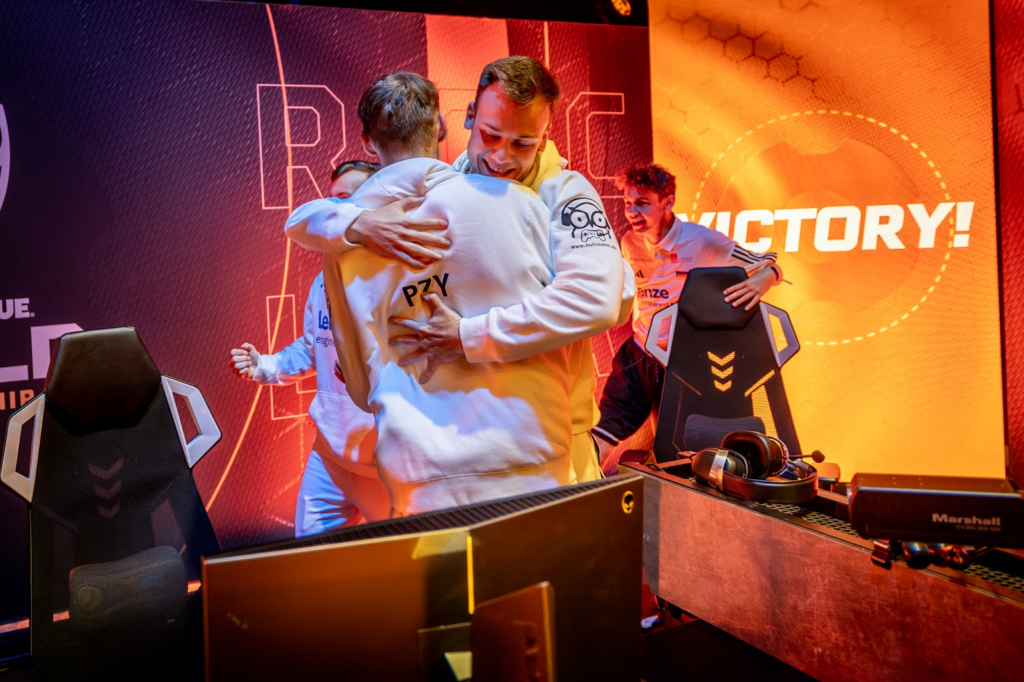 Collegiate Rocket League World Championship
$75,000 prize pool
WINNER: Dr. Buhmann
Collegiate Rocket League brought its World Championship to DreamHack Dallas, seeing 16 of the best teams from North America and Europe compete for their share of the $75,000 prize pool. The group stage took place June 2-3, with the eight remaining teams battling through a single-elimination bracket in the final on June 4. Fisher College knocked off reigning champion Northwood Blue in the semis to reach the Grand Final, where they met Dr. Buhmann, the winners of a 4-1 semifinal series against Columbia College. Dr. Buhmann surged in Game 7 after a back-and-forth series to win the world title and $20,000 of the $75,000 prize pool.
Halo Championship Series Global Invitational
$125,000 prize pool
WINNER: FaZe Clan
DreamHack Dallas played host to one of two Halo Championship Series Global Invitationals this season, featuring sixteen teams representing North America, Europe, Mexico, and Oceania. The best-of-seven final went the distance, with FaZe taking the title with a 4-3 win over Spacestation Gaming.
ADDITIONAL EVENTS TO NOTE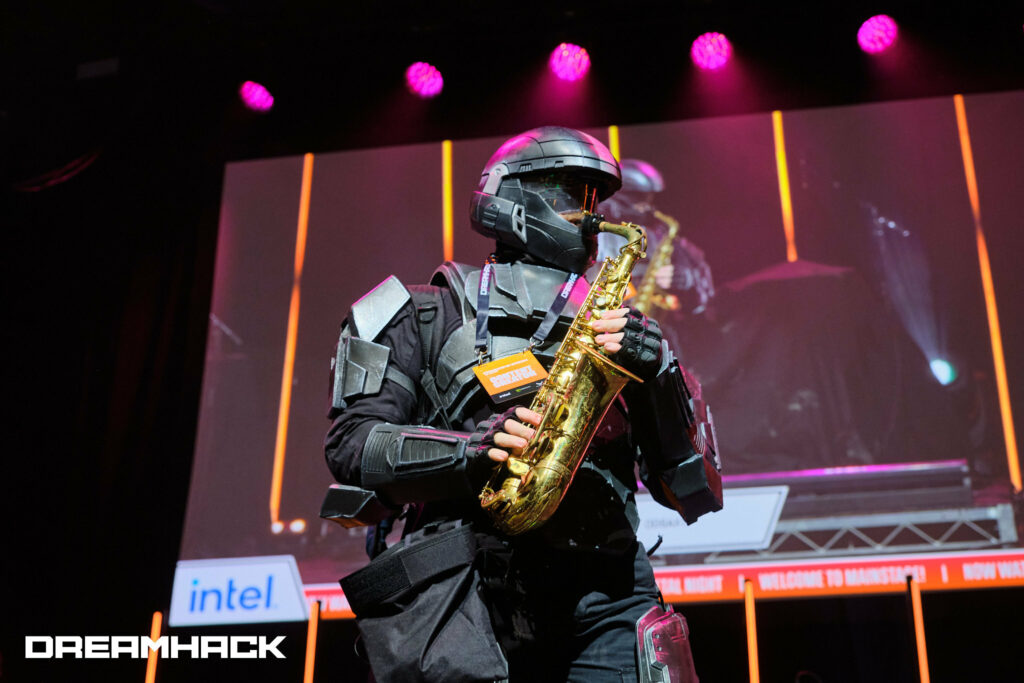 DreamHack Dallas Cosplay Championship
$3,000 prize pool
DreamHack Dallas' best dressed guests took to the Main Stage for the festival's Cosplay Championship – a $3,000 competition judged by professional cosplayers Sparrowhawk, MJasmine, Dark Lady, and Aznproblems. Winners included:
TheRealMalky, Alucard from Castlevania
Landry_JR, Phoenix from Valorant
Goldstar, Dio Bando
Judge's Choice: Kristen McGothlin, Uraraka Fine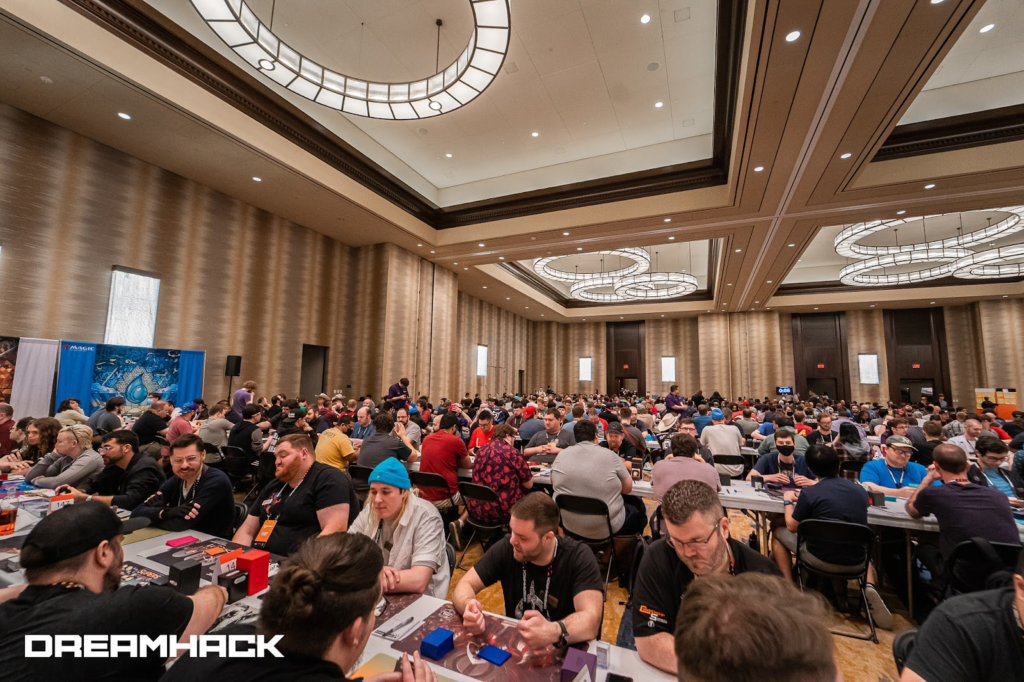 United States Magic: The Gathering Regional Championship Round 3
$130,000 prize pool
DreamHack Dallas welcomed the Magic: The Gathering community for its third regional qualifier for the Magic: The Gathering Pro Tour and a weekend of Open competitions, casual play, and community events. The top two finishers qualified for the Magic: The Gathering World Championship, Magic: The Gathering Pro Tour, and additional Regional Championship invitations. The top 48 finishers also earned Pro Tour and Regional Championship spots.
First: Bradley Schlesinger
Second: Matt Foreman
Third-Fourth: Toph Robinson, Duy Vu
Fifth-Eighth: Connor Laehn, Philip Mahr, Elliot Raff, Donald Sheldon
***
Photos of the DreamHack Dallas experience can be found here. Photos of the Intel® Extreme Masters Dallas 2023 and ESL Impact Dallas Finals can be found here.
Information on future DreamHack festivals can be found at dreamhack.com.
***
About ESL FACEIT Group
ESL FACEIT Group (EFG) is the leading esports and video game entertainment company dedicated to creating worlds beyond gameplay where players and fans become community. EFG is built on a legacy of world-renowned brands including ESL, FACEIT, DreamHack and DreamHack Sports Games, providing innovative ecosystems for global communities of players, fans and creators around the games they love. Working alongside leading partners, brands and global IPs, EFG operates an unmatched portfolio of live events, digital platforms and developer tools that reach and engage millions of gamers worldwide. For more information visit www.eslfaceitgroup.com.
About DreamHack
DreamHack creates a world where the gaming community comes to life. The festivals, featuring everything gaming under one roof, create an arena where you can come to connect, explore, win, play a part, and be yourself through a gaming lifestyle experience. Attendees meet their favourite creators, experience professional esports tournaments, amateur and varsity gaming tournaments, world-famous bring-your-own-computer (BYOC) LAN party, cosplay championships, panels, art, activities, expo, screenings, live music, and more. DreamHack is part of ESL FACEIT Group, the leading competitive games and esports company.
About ESL
ESL creates a world where everybody can be somebody. For more than two decades, we have been shaping the industry and leading esports and gaming innovation globally across the most popular video games, creating a comprehensive ecosystem with opportunities for players to go from zero to hero and for fans to witness the best stories esports has to offer. The ESL portfolio consists of high-profile products such as the ESL Pro Tour, Intel® Extreme Masters, the Snapdragon Pro Series, and many more, ranging from grassroots to global elite competitions. ESL is part of ESL FACEIT Group, the leading competitive games and esports company.
About Intel® Extreme Masters
Intel® Extreme Masters is the longest-running global professional esports tournament circuit in the world. Started in 2006 by Intel and ESL, the competition has now traveled to over 30 cities around the globe and conducted tournaments for 11 different competitive gaming titles. Esports fans from more than 180 countries regularly make IEM events record-breakers in terms of stadium attendance and viewership, with the tournament's inaugural event in Australia in May 2017 marking the fifth continent for the global competitive circuit. Throughout more than 75 IEM events, over US $11 million in prize money has been awarded to some of the world's top esports talent (www.intelextrememasters.com).