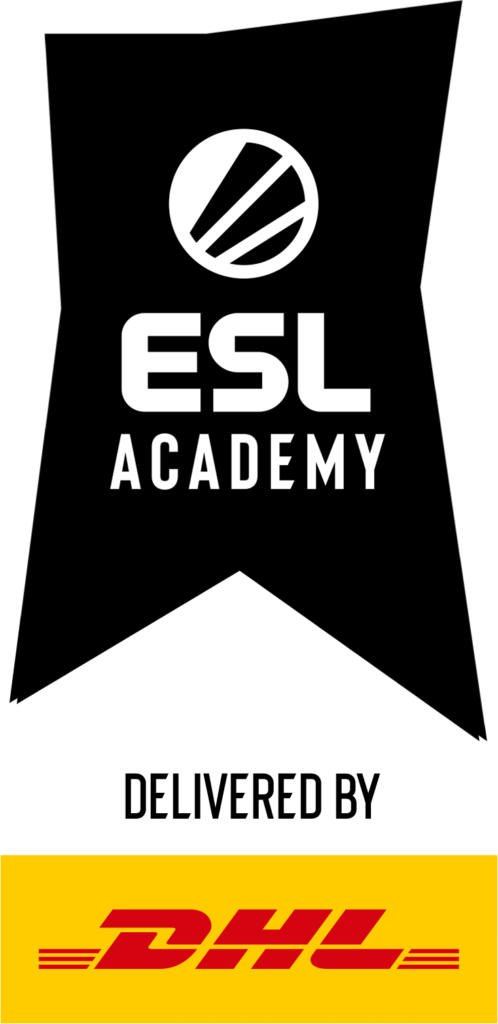 ESL premiers grassroot level structure for Dota 2, supporting the development of young talent in their path to professional esports
(Cologne) October 25 – ESL, the world's largest esports company, announces the Dota 2 Academy delivered by DHL in order to provide Dota 2 talent with the opportunity to display their ability on the big stage. In cooperation with DHL as founding and presenting partner, ESL created a system to develop and foster potential Dota 2 talent, accelerating their path to professional esports. ESL Academy's partnership with grassroot platform Dotabuff Reach is set to roll out today.
The ESL Academy system's goal is to develop, promote, and elevate undiscovered Dota 2 talent on the verge of going pro. The leaderboard will be derived from from the Dotabuff Reach platform, functioning as the grassroot platform in North America and Europe. Gathering talent from both regions, four former Dota 2 veterans will draft teams from the Top 40 players of each region. Each coach will draft their own team from qualifying competitors, selecting the most promising top players to train them on- and offline to compete in a professional esports environment. ESL Academy final matches will be held in conjunction with ESL One tournaments to provide players a chance to display their expertise in front of the largest Dota 2 community live and online. The ESL Academy season features over $240,000 USD in combined prize-pools throughout year one.
"We've been working hard on creating something completely new for the Dota 2 community.
Building the path from zero to hero lies in our DNA, and in order to fulfill ESL's brand purpose, we needed to derive an open system for Dota 2. We want ambitious players at home to see a clear path forward and to gain experience in playing in professional esports environments." says Ulrich Schulze, Senior Vice President Product at ESL. "In DHL we found a strong partner with the same values to develop a new way for players on the verge of going pro to get noticed, and make it to masters level tournaments like ESL One."
Dotabuff Reach derives a ladder system available for all players eligible to play Dota 2. Once signed up, participants can compete against each other and rise to the top of the leaderboard. In mid-January 2020, ESL Academy qualifications will lock and the top 40 players in each region announced. Coaches will aid their drafted teams of five for a month of online training, providing insight and feedback in order to bond the team and develop strategies in advance of the finals.
Qualifying players will join their teams offline at bootcamp training delivered by DHL, founding and presenting partner of ESL Academy. DHL Bootcamp guarantees the highest standard for teams to practice in training rooms with the full treatment provided by world class pro gamers. The teams will then face off in a broadcast group stage with two teams advancing to battle it out on the main stage for the crown of the ESL Academy champion and the lion's share of over 240,000$ USD in prize money.
"We entered the world of esports less than two years ago and today we are founding the ESL Academy in support of young talents on their way to become professionals. At DHL we are proud to be part of this exciting journey and we are looking forward to deliver the Academy and its bootcamps: At DHL we ensure highest standards in our logistics services and it is the same approach we will apply in providing professional training conditions for the teams." says Arjan Sissing, Head of Group Brand Marketing at Deutsche Post DHL Group.
Fans and viewers will be able to take part in ESL Academy by following their favorite up-and-comers, and voting for their titles of Best Unsigned Mid, Support, Offlaner, and Carry of the season.
More information about the ESL Academy can be found on the official ESL Academy website.