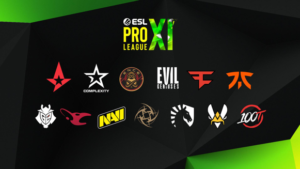 'Louvre Agreement' creates new framework for CS:GO ecosystem with long-term league slots for teams and revenue and profit sharing which extends to other ESL Pro Tour competitions

Cologne, Germany – A groundbreaking new agreement between leading CS:GO teams, ESL and DreamHack will govern the setup of Pro League and share of revenues and profits from ESL's Pro Tour competitions. The teams, representing the top level of professional CS:GO, will also become majority stakeholders in the league with a long-term slot for participation. By partnering with the leading CS:GO teams, the new agreement further establishes the ESL Pro Tour as one of the most valuable properties in the global business of esports.

The new agreement – informally dubbed 'The Louvre Agreement' – was signed by Astralis, Complexity, Evil Geniuses, ENCE, FaZe Clan, Fnatic, G2 Esports, Mousesports, Natus Vincere, Ninjas in Pyjamas, Team Liquid, Team Vitality, 100 Thieves and ESL following a meeting in Paris in January 2020. Between them, the signatories of the agreement have won 28 ESL and DreamHack Masters-level competitions and two Intel® Grand Slams in the last four years and represent all of the top 10 ranked teams in the world.

The agreement establishes a deep partnership between ESL, DreamHack and the partner teams, and introduces:

ESL Pro League being transformed into a new league with a single global division starting in its 11th season
Teams are majority stakeholders in the league and have a key role in its strategic decision-making process
Revenue share for teams and players from ESL's Pro Tour competitions, including ESL One Cologne powered by Intel® and Intel® Extreme Masters Katowice.
'An Industry-defining agreement'

"Over the past year and a half, we have been working to establish a framework to create a sustainable future for the CS:GO ecosystem. The new entity will utilize our combined strengths to pave the best path forward for everyone, from teams and TO's to fans and players," said Victor Goossens, Founder and Co-CEO, Team Liquid. "We consider this a monumental agreement and an important step forward for all of esports."

Anders Horsholt, co-CEO of Astralis Group said: "It has been a long-time ambition for us to be a part of and contribute to a more structured CS:GO scene, giving players, teams and tournament organizers a stronger foundation. This industry-defining agreement is hugely significant in the history of our game, and we're proud to be part of it."

"This agreement is a huge step forward for us on the path to sustainability in Counter-Strike. This league will provide the highest level of competitive play with the best teams in the world, which is always where Fnatic should be. ESL supported professional Counter-Strike since the very beginning and we're excited to continue pushing CS:GO into the future together." – Patrik "cArn" Sattermon, Chief Gaming Officer of Fnatic.

"'The Louvre Agreement,' as we have grown fond of calling it, is a clear vote of confidence by the best teams in the world and their players to create the most valuable products. It will build a platform to create stability and growth, without sacrificing the ability for new teams and players to climb to the top," said Sebastian Weishaar, Chief Product Officer, ESL.

The agreement elevates signatory teams to key stakeholders in the CS:GO ecosystem and introduces revenue shares for all ESL Pro Tour competitions for the first time. It will further professionalize CS:GO esports by improving team representation, introducing standardized regulations, and revenue sharing for teams and their players.

A new and transformed league built around partner teams
The agreement will transform ESL Pro League, the world's longest-running professional league for CS:GO, into a 24-team competition with a single global division, moving away from the previous regionalized model.

The founding teams will retain a long-term slot in the league similar to other sports, with remaining teams qualifying on the basis of their world ranking or directly through the Mountain Dew League, the ESL Pro League's gateway competition.

Partner teams to earn share of ESL Pro Tour revenues and profits

The ESL Pro Tour comprises ESL and DreamHack CS:GO competitions, including ESL Pro League, DreamHack Masters, ESL One and the IEM. In 2019, these competitions were watched by fans for an estimated 127 million hours and boasted a combined prize pool of more than $4.5 million on top of the $1,000,000 Intel® Grand Slam.

The agreement will mean partner teams earn a share of revenues from all competitions in the ESL Pro Tour – including marque tournaments such as IEM Katowice and ESL One Cologne. It will bring structure to the current CS:GO esports ecosystem, establishing the basis on which teams compete in ESL's competitions.

The agreement also covers member invitations to ESL Pro Tour tournaments, competition standards, player influence, team obligations at tournaments and sets up core guidelines for future joint business endeavors.

More information on the agreement can be found at the official ESL Pro Tour website.

###

ESL is the world's largest esports company. Founded in 2000, ESL has been shaping the industry across the most popular video games with numerous online and offline esports competitions. The company operates high profile, branded international leagues and tournaments under the ESL Pro Tour including ESL One, Intel® Extreme Masters, ESL Pro League, and other premier stadium-size tournaments, to more clearly define the path from zero to hero. ESL also produces the ESL National Championships, grassroots amateur cups, and matchmaking systems, creating a world where everybody can be somebody. With offices all over the world, ESL is leading esports innovation on a global scale through the combination of global ESL competitions, amateur leagues, publisher activations, and more. ESL is a part of MTG, the leading international digital entertainment group. eslfaceitgroup.com

Pro League – Pro League is the world's largest professional league for Counter-Strike: Global Offensive, featuring the best teams from Europe, North America, South America and the Asia-Pacific region. Broadcasted on various platforms and staged in major venues across the globe, Pro League hosts the most widely-watched CS:GO competitions. Pro League was established in 2015 and had a total prize pool of $1.5 million US dollars for 2019. (www.en.pro.eslgaming.com/csgo/proleague).