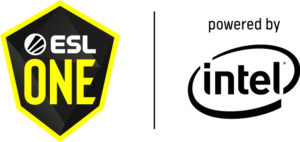 ESL to continue Dota 2 competition for the upcoming spring and summer months

Cologne – March 25 – ESL today announced that two ESL One competitions powered by Intel will continue to take place online: ESL One Los Angeles 2020 – Online and ESL One Birmingham 2020 – Online. In conjunction with Valve, the decision has been reached in light of the global pandemic in the interest of safety of the Dota 2 community, particularly players, staff and fans who had planned to be present at the event.

"Postponing or hosting our tournaments online is the best, and more importantly, safest decision for everybody involved while still keeping the core of esports alive", said Ulrich Schulze, SVP Product at ESL. "Because esports are global and inherently digital, we are uniquely positioned to continue to entertain everyone even when other things are on hold. We are pleased to be able to continue to deliver some quality Dota 2 content to the community."

Tickets will remain valid for next year's Birmingham event and ESL is working with respective venues in order to process ticket refunds and assessing potential future dates. In the meantime, ESL is working hard across the globe to construct an online tournament format similar to that of Valve's Dota 2 Pro Circuit.

Kicking off March 28 to April 19, ESL One Los Angeles 2020 – Online features five regional leagues with group stages in a round robin BO3 format, followed by playoffs designed for 4, 6 or 8 teams depending on the size of the region. Again the playoffs will be BO3 and the grand final will be BO5. ESL One Birmingham 2020 – Online will follow a similar format running in May. After entering a multi-year agreement with Maincast in January, ESL and Maincast are teaming up to organize together both tournaments for the EU/CIS regions to increase both prize pools to $375.000 for ESL One Los Angeles and $335.000 for ESL One Birmingham in total. ESL is working with respective venues in order to issue ticket refunds for both Dota 2 competitions.

The invites for ESL One Los Angeles online will be based on the original qualified teams for the Major, Minor and the ESL World rankings. The teams include world stars like back-to-back TI Champions OG, Team Secret, Evil Geniuses, and other renowned Dota 2 organizations. Invites for ESL One Birmingham online will be based on existing announced teams and the ESL world ranking. Due to the current circumstances, ESL will also be cancelling ESL Academy activities going forward through 2020 but is still committed to developing tier 2 ecosystems and intends to revisit the ESL Academy in the future.

Find out more on the respective tournament websites here: Los Angeles / Birmingham. More details for all the competitions will follow in the coming days, also make sure to follow @ESLDota2 on Twitter and Facebook!

###

About ESL

ESL is the world's largest esports company. Founded in 2000, ESL has been shaping the industry across the most popular video games with numerous online and offline esports competitions. The company operates high profile, branded international leagues and tournaments under the ESL Pro Tour including ESL One, Intel® Extreme Masters, ESL Pro League, and other premier stadium-size tournaments, to more clearly define the path from zero to hero. ESL also produces the ESL National Championships, grassroots amateur cups, and matchmaking systems, creating a world where everybody can be somebody. With offices all over the world, ESL is leading esports innovation on a global scale through the combination of global ESL competitions, amateur leagues, publisher activations, and more. ESL is a part of MTG, the leading international digital entertainment group. eslfaceitgroup.com