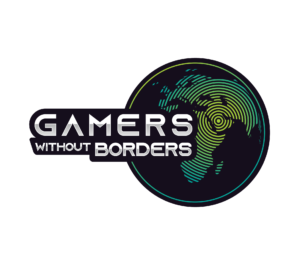 Seven-week online initiative has united gamers from home raising millions for coronavirus charities including UNICEF, Direct Relief, and the International Medical Corps (click here for video recap)
Gamers Without Borders has so far featured the world's biggest games, athletes, and elite teams made up of 42 nationalities in a series of elite tournaments
20,000 sign up to learning initiatives to inspire the next generation of game designers.
Riyadh, Saudi Arabia, 26 May: COVID-19 esports fundraiser Gamers Without Borders has broken new ground for gaming after uniting 120,000 gamers online from 72 countries in just four weeks.
The unprecedented esports initiative, organized by the Saudi Arabian Federation for Electronic and Intellectual Sports (SAFEIS), has seen US$6.5million out of its US$10million charity prize fund already donated to global charities tackling COVID-19.
It has also brought together the world's biggest gaming titles, best players and 54 elite teams for a series of consecutive tournaments. Gamers Without Borders has become the biggest esports event exhibition series to date in terms of charity donations, players and game titles.
Alongside ESL, the world's largest esports company and technical partner, Gamers Without Borders has attracted 42m social media video views with an innovative virtual broadcast feed across seven languages bringing all the action.
Gamers Without Borders has united players from a range of countries across the globe. These countries include the likes of Somalia, South Korea, Australia, Germany, Panama, France, Afghanistan and Kazakhstan.
His Royal Highness Prince Faisal bin Bandar bin Sultan, chairman of the Saudi Arabian Federation for Electronic and Intellectual Sports (SAFEIS), said: "It's inspiring to see Gamers Without Borders connect the global gaming community and help respond to COVID-19 through supporting these international charities."
"To have brought together such a huge number of global gamers to watch, game, donate and learn in just four weeks really shows the power that e-sports possesses. Gaming has proved it transcends all borders – and there's more to come in the next few weeks."
Elite and community tournaments unite the gaming world
The SAFEIS organised tournaments are operating on two levels: an amateur community battleground for gaming fans and at an international elite level, where the very best players on the globe are going head-to-head for the cause.
At GWB's International Elite level – where 54 teams and 53 duos across 42 nationalities have gone head-to-head – a live global streaming audience of more than five million have watched hours of thrilling action as players and franchises have battled it out to win a share of US$10million for their chosen COVID-19 charities. The series has included major esports titles to date.
Impacting international charities
Halfway through and US$6.5million of the event's mammoth prize fund has already been won – all of which has been handed over to non-profit organizations, ranging from UNICEF, the International Medical Corps (IMC), International Telecommunication Union (ITU) and GAVI, the Vaccine Alliance to the King Salman Humanitarian Aid and Relief Center (KSRelief), Direct Relief and Norwegian Refugee Council.
That money is being funneled directly to projects helping fight the global spread of COVID-19, including awareness programs, support for children and young people, and life-saving medical supplies.
With so much action and learning still to come, there has never been a better time to get involved in Gamers Without Borders. Gamers of all abilities can register to play as part of the event by visiting www.gamerswithoutborders.com, where streaming information for all the event's live International Elite action can be found too.
Keep up to date with all the news surrounding GWB by following the event's social channels:
###
About Gamers Without Borders
Gamers Without Borders is a series of unrivalled online esports elite and mass tournaments connecting and uniting the world of gaming in the fight against Covid-19. In an unprecedented worldwide event, gamers will compete for a $10 million prize pool, all of which will be donated by the winning players and their teams to charities and organizations. Additionally, all sponsorship revenues will also be donated to the same list.
Taking place between April 24th and June 7th, the event invites the world's best esports athletes to compete across major gaming titles broadcasted live to a global audience. Other weekly mass tournaments are open to gamers across the world for a chance to qualify to play among the elite, in addition to mini tournaments and one-off games throughout the seven-week period.