Australia's biggest weekend of esports rescheduled for 21 – 22 August 2021
Melbourne, Australia – 5 May 2020 – ESL and promoters TEG Live today announced that the 2020 edition of the Melbourne Esports Open (MEO) scheduled for the weekend of 22 – 23 August 2020 has been postponed and rescheduled for 21 – 22 August 2021 at Melbourne & Olympic Parks.
The decision was made based upon the impacts of the COVID-19 global pandemic, including the protective measures implemented in respect of mass gatherings, which meant it was not possible to proceed with the event as scheduled in 2020.
Upon confirming the postponement of MEO 2020, ESL SVP Asia-Pacific Japan, Nick Vanzetti said: "While there's no doubt fans were looking forward to attending Melbourne Esports Open in 2020, we've made the decision to postpone the event by a year in light of the current global health situation. We can't wait to showcase an even bigger weekend of esports at Melbourne Esports Open 2021."
Intel® Extreme Masters (IEM) Melbourne, set to take place as part of MEO 2020, has also been postponed, with the CS:GO tournament to return as part of MEO in 2021.
The 2020 League of Legends Oceanic Pro League (OPL) Grand Final will still take place on Friday 28 August 2020 – further details to be released by Riot Games in due course. The top two OPL teams from Split 2, starting Friday 5 June, will compete for a coveted spot at the League of Legends 10th World Championships, set to be hosted in China.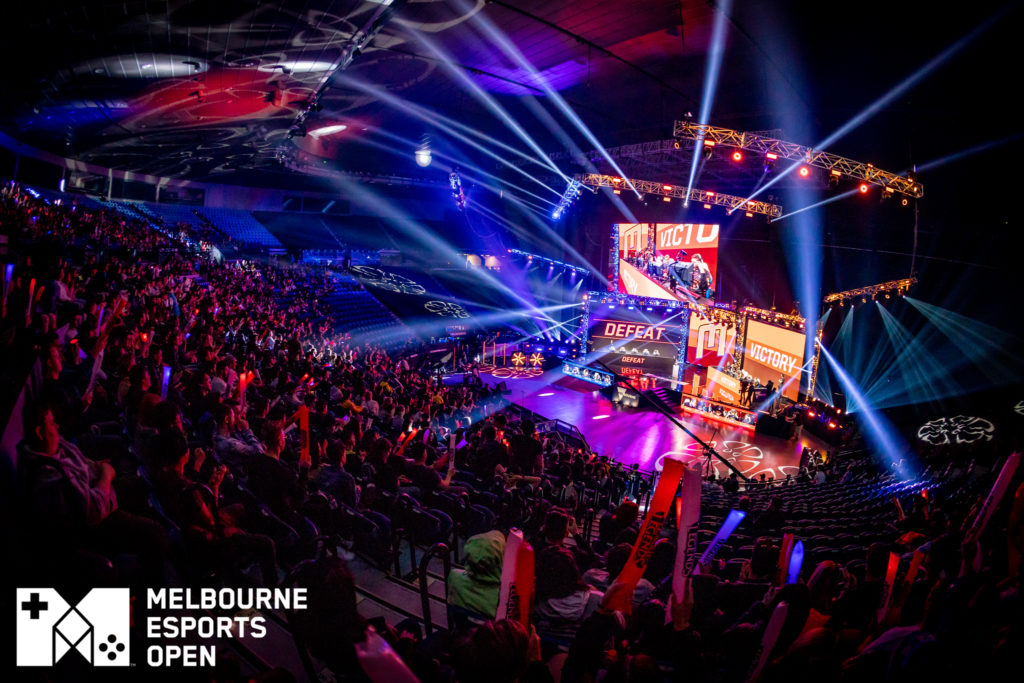 TEG Live Managing Director Tim McGregor said that, while naturally all parties involved are disappointed the event is unable to proceed as planned this year, it was the right and only decision to make during this ongoing COVID-19 pandemic.
"TEG Live would like to extend our gratitude to the Victorian Government via its tourism and major events agency Visit Victoria, ESL both in Australia and Globally, plus presenting partner JB Hi-Fi for their ongoing support of the Melbourne Esports Open, which in just two editions has become Australasia's biggest esports festival.
"Planning has already commenced for an even bigger Melbourne Esports Open in 2021 which will be headlined by Intel® Extreme Masters."
A full schedule of content for the 2021 event will be announced in due course, where fans can expect more top-tier local and international esports tournaments, and family friendly activities throughout the weekend.
Existing ticketholders for the Melbourne Esports Open 2020 and Intel® Extreme Masters 2020 are encouraged to retain their ticket as they will be valid for the rescheduled 2021 dates. If fans are unable to attend the event in 2021, refunds will be available via the point of purchase.
The Melbourne Esports Open is presented with the support of the Victorian Government via its tourism and major events agency Visit Victoria.
For more information on the Melbourne Esports Open, follow @MelbEsports Open on Twitter, Facebook, Instagram or, through the official event website at https://melbourneesportsopen.com.au/.
For more information on IEM Melbourne, visit their Twitter and Facebook or the official IEM Melbourne website at iem.gg/melbourne2020.

For more information on the Oceanic Pro League, fans should follow the @OPL on Twitter for all the latest information on the OPL season and plans for the Grand Final.
###
For media enquiries:
Alex Blaikie | ESL Australia | +61 401947878 l press.aus@eslgaming.com
ABOUT ESL:
ESL, is the world's largest esports company. Founded in 2000, ESL has been shaping the industry across the most popular video games with numerous online and offline esports competitions. The company operates high profile, branded international leagues and tournaments under the ESL Pro Tour including ESL One, Intel® Extreme Masters, ESL Pro League, and other premier stadium-size tournaments, to more clearly define the path from zero to hero. ESL also produces the ESL National Championships, grassroots amateur cups, and matchmaking systems, creating a world where everybody can be somebody. With offices all over the world, ESL is leading esports innovation on a global scale through the combination of global ESL competitions, amateur leagues, publisher activations, and more. ESL is a part of MTG, the leading international digital entertainment group. eslfaceitgroup.com.
ABOUT TEG LIVE:
TEG Live is wholly owned by TEG, Asia Pacific's leading ticketing, live entertainment and data analytics company. TEG Live is a dynamic and diverse promoter of live content in music, sport, family entertainment, esports and exhibitions. TEG Live connects millions of fans every year with unique live experiences and adds value to events with hospitality and sponsorship services. For more information, visit: http://www.teglive.com.au
ABOUT VISIT VICTORIA:
Visit Victoria is the State of Victoria's primary tourism, business and major events company, leading the sector in creating, curating and communicating Victoria's inspiring experiences to maximise visitation. Established in July 2016, Visit Victoria brings the best of Tourism Victoria, Victorian Major Events Company and Melbourne Convention Bureau under one brand that capitalises on commercial opportunities in an increasingly competitive and dynamic global tourism market. The team operates in a collaborative and agile environment that informs, connects and partners with industry and the Victorian State Government to amplify Victoria's profile.
ABOUT JB HI-FI:
JB Hi-Fi is Australia's Largest Home Entertainment Retailer. Famous for low prices, the biggest brands and genuine personal service from our experienced specialist staff. JB Hi-Fi has a huge range of products across Consumer Electronics, Home Appliances, DVD and Blu-Ray, Music, Console and PC gaming.