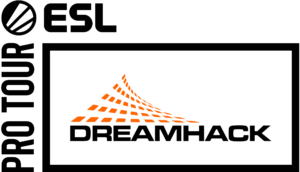 ESL and DreamHack unveil ESL Pro Tour CS:GO Calendar for 2021 with an aggregated prize pool of over US $5 Million
New Vision Includes Masters Tournaments and Masters Championships Played Across Two Weekends in 2021, and Creation of a State-of-the-Art, Covid-Compliant Studio
Cologne/Stockholm, September 22, 2020: ESL, the world's largest esports company, and DreamHack, the premier gaming lifestyle festival, today revealed a new vision for ESL Pro Tour Counter Strike : Global Offensive (CS:GO) for 2021, a move which has seen a restructure of the global competition aimed at benefiting both players and fans.
Today's announcement confirms a new event format aimed at maximising excitement for fans around the world and reducing international travel time for teams and players. The new strategic approach will see a minimum of 16 teams featured in ESL Pro Tour competitions with group stages and finals spanning over the course of two back-to-back weekends, using the additional time to create even more exciting & custom content tailored to each team making it to the playoffs. The second weekend would as usual take place in some of the most prestigious arenas across the world.
Some of the world's biggest esports names will descend upon the newly-created home of ESL Pro Tour CS:GO, a state-of-the-art studio specifically designed to comply with COVID-safety measures. The studio will act as a central hub for players and use the latest advances in technology to optimize the gaming experience for players and viewers around the world.
Intel® Extreme Masters Katowice in February will be the debut competition of ESL Pro Tour CS:GO 2021, with plans to hold the tournament as an in-person competition. This follows ESL's previous announcement that CS:GO fans should be able to look forward to their first in-person competition in nine months when the IEM Global Challenge gets underway in December.
The new format will see ESL and DreamHack host eight Masters CS:GO tournaments throughout the year:
Dates
Intel® Extreme Masters Katowice: Feb 16-28, 2021
ESL Pro League S13: March 10 – Apr 18, 2021
DreamHack Masters: June 3-13, 2021
ESL One Cologne powered by Intel®: July 6-18, 2021
Intel® Extreme Masters Melbourne: August 17-22, 2021*
ESL Pro League S14: September 1 – Oct 10, 2021
Intel® Extreme Masters: October 14-24,2021
Intel® Extreme Masters: December 2-12, 2021
*WIP based on the tournament break planning for 2021
The new vision of ESL Pro Tour CS:GO is part of our ongoing mission to place players and fans at the centre of the esports experience. The dynamic double weekend format will maximize excitement and content for fans around the world, while players will benefit from a more balanced competitive schedule. The time between the game weekends will now be used to create content specific to the players who make the playoffs meaning, while teams prepare their tactics, ESL will create new trailers, interviews and tactical analysis tailor-made to every match-up at the weekend," said Ulrich Schulze, Senior Vice President Product at ESL. "With this new format, ESL Pro Tour will bring players and fans alike closer to the action."
ESL and DreamHack share the same vision of creating an open-ecosystem that allows aspiring pro players to rank up and follow the path "from zero to hero". The Challenger level tournaments (DreamHack Open, MountainDewLeague & ESL National Championships) continue to represent the perfect opportunity for young talent to take their skills to the next level and compete in Masters Level competitions.
"Planning ahead is key for all players and teams. Knowing the dates of all tournaments is very positive, and it helps us to better prepare for events. Less travel activity gives us more time to focus on the games and our upcoming opponents," said Peter "dupreeh" Rasmussen, professional player in CS:GO for Astralis.
"The launch of the ESL Pro Tour during last fall meant a huge leap forward in creating a sustainable ecosystem for the CS:GO scene — focusing on both amateurs and professionals in order to create a true 'zero to hero' opportunity," said DreamHack Chief Product Officer Mike Van Driel. "The new vision we're announcing today shows that we'll continue to develop this ecosystem as we strive to create the best format possible for the community and players alike."
More information about the new format can be found at https://pro.eslgaming.com/tour/csgo/ and check out Twitter, Facebook and Instagram for the latest news on ESL Pro Tour.
###
About ESL
ESL is the world's largest esports company. Founded in 2000, ESL has been shaping the industry across the most popular video games with numerous online and offline esports competitions. The company operates high profile, branded international leagues and tournaments under the ESL Pro Tour including ESL One, Intel® Extreme Masters, ESL Pro League, and other premier stadium-size tournaments, to more clearly define the path from zero to hero. ESL also produces the ESL National Championships, grassroots amateur cups, and matchmaking systems, creating a world where everybody can be somebody. With offices all over the world, ESL is leading esports innovation on a global scale through the combination of global ESL competitions, amateur leagues, publisher activations, and more. ESL is a part of MTG, the leading international digital entertainment group. eslfaceitgroup.com
About DreamHack
DreamHack is all about entertainment for the digital generation. Founded in 1994 as a BYOC LAN party, DreamHack grew over 25 years to a global phenomenon as the digital festival for today's youth, hosted throughout Europe and North America. DreamHack festivals feature multiple esports competitions, live music, exhibitions, creative competitions, LAN party, cosplay and much more. DreamHack helped pioneer esports and continues to be one of the largest global producers of esports content. Millions of viewers tune in from all over the world to watch DreamHack broadcasts every year. DreamHack events welcomed more than 345,000 visitors in 2019. More information is available at dreamhack.com. DreamHack is part of leading international digital entertainment group MTG. More information at mtg.com.
ESL Pro Tour – The ESL Pro Tour combines multiple, previously unconnected ESL and DreamHack tournaments from various game titles into dedicated circuits that build toward grand championships each year. The collaboration aims to create a more complete path from "zero to hero" for aspiring players, a more compelling story to follow for existing CS:GO, StarCraft II and WarCraft III fans, and a more transparent structure for new esports fans.