ESL, the world's largest esports company, today announced that it will be running the official VALORANT esports and collegiate tournaments in Thailand for 2021, as the appointed partner of Riot Games Southeast Asia.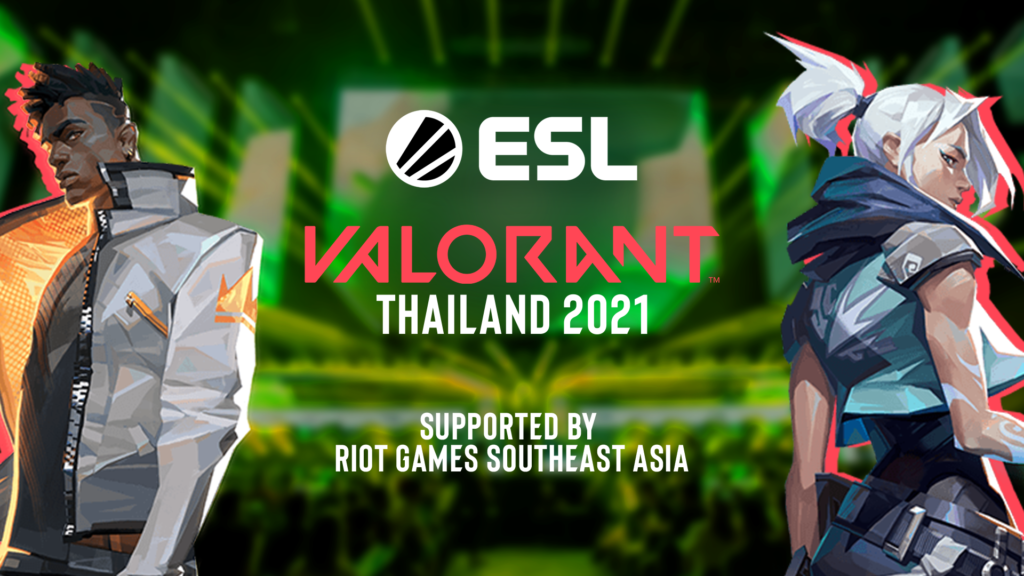 In 2021, ESL will organise exclusive VALORANT tournaments in Thailand, allowing for aspiring teams in Thailand to compete for the title of the best team in the country. There will also be plans for collegiate tournaments for college and university students in Thailand to take part in and experience the thrill of competition.
"Thailand has been one of our key focuses in 2020 and we are excited to carry it over to 2021 as the appointed partner of Riot Games Southeast Asia for their VALORANT esports and collegiate program," said Nick Vanzetti, Senior Vice President of ESL Asia-Pacific Japan. "With VALORANT becoming one of the fastest growing esports, it is the perfect title for the ESL Thailand Championship product."
"ESL and great esports have gone hand in hand for years. We're looking forward to seeing ESL deliver a great series of professional and collegiate esports events for our Thai fans and players," said Chris Tran, Head of Esports at Riot Games for Southeast Asia, Taiwan and Hong Kong.
In addition to the 2021 plans, ESL will also be running the first season of ESL Thailand Championship for VALORANT in the remainder of 2020, as part of the official VALORANT First Strike tournament series, announced by Riot Games earlier in September.
The First Strike tournament will feature eight of the best teams from Thailand and will run from November 23rd – December 6th, with teams competing for a share of the 150,000 THB prize. Three of the eight teams will be directly invited into the tournament and will be announced at a later date. The winner of the ESL Thailand Open Series Monthly Finals will also be directly seeded into the tournament.
Qualifiers will take place in November, with the four final slots up for grabs. Each qualifier will utilise a best-of-one single-elimination format with a best-of-three qualifying match and will take place on the following dates:
Qualifier #1: 8th & 9th Nov
Qualifier #2: 15th & 16th Nov
(Sign up here)
The main tournament will be broadcast live on ESL Thailand's Twitch, Facebook and YouTube channel. For more information and the latest updates on the ESL Thailand Championship for VALORANT in 2020 and 2021, be sure to check out the official tournament website and follow ESL Thailand on Facebook and Instagram.