As we close the first month of the new year, it's time to look at what the rest of 2021 will bring from ESL Gaming. As we all continue wading into this new reality, we will all, together, also continue to tackle challenges while finding creative ways to serve our fans and community — whether in person, online, or both.
Online, Studio setting and Live Audience
While we are continuing with online tournaments in 2021, we have also diligently worked to find a safe "Return to LAN" protocol to allow for a studio setting while minimizing exposure to COVID-19 related risks as much as possible. In addition, come summer, we are also looking to extend those protocols for in-person events, including ESL One Cologne in July.  Pending local regulation and guidelines, we are planning this legendary event to be held before a live audience at the Lanxess Arena in Cologne, Germany.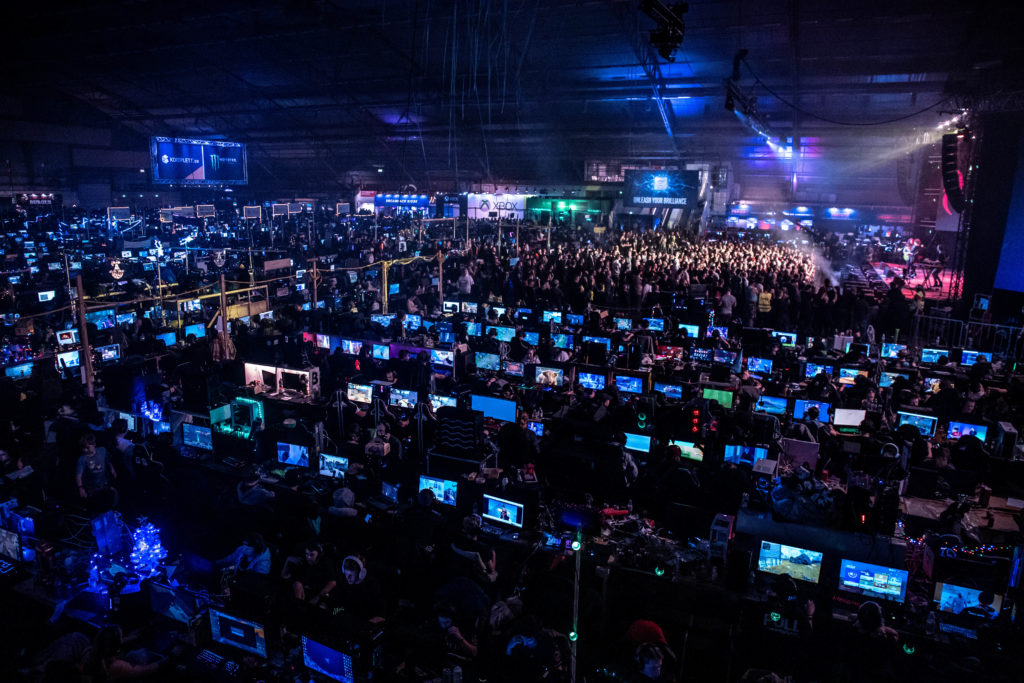 When summer turns to fall, we are planning for a full return to physical events. The first will be in the U.S. with DreamHack Atlanta in November. Following that will be DreamHack Winter in Jönköping, Sweden, as well as a few more events we have put on the calendar to close 2021 (see full calendar). As you may suspect, all of this will be dependent on the state of this ongoing global pandemic, as well as health and safety recommendations and protocols. ESL Gaming's top priority will always be the safety and well-being of all personnel, players and attendees involved.
What is the world's largest esports company if not a plethora of esports tournaments? The first ESL Pro Tour (EPT) in CS:GO is already underway; StarCraft II and Warcraft III: Reforged will all continue to run in 2021; and EPT CS:GO featuring a total of 15 tournaments through a mix of Challenger, Masters and Championship-tier events as part of our true "zero to hero" narrative.
Recently, we've announced a new partnership with Valve for the Dota Pro Circuit; a return of northern Europe's top League of Legends tournament, the NLC as part of our three-year agreement with Riot Games; and that ESL Gaming will be taking over the production of Blizzard Entertainment's esports ecosystem for the Hearthstone® game title. This is only a selection of what's to expect, but sets a tone of what is still to come. One thing is certain — the stage is set for everybody to be somebody.
As we enter into the second year of our three-year partnership with Twitch they are now the exclusive online distribution channel in English, so all esports tournaments can be viewed live in respective ESL and DreamHack Twitch channels. We will also continue to broadcast our esports content through our trusted media partners throughout the world such as Omelete and Globo (Brazil), and Sport1 (pan-European, German).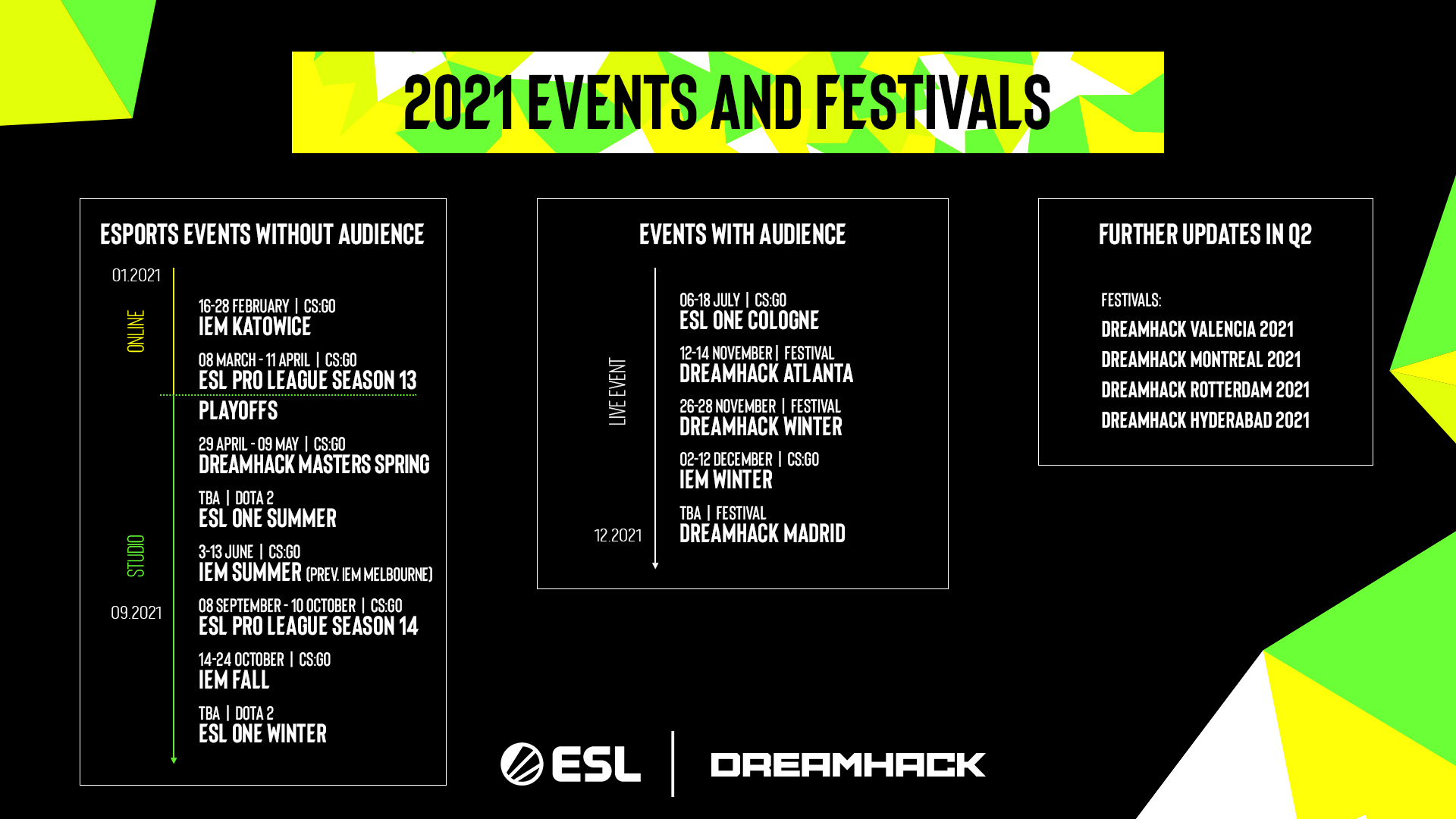 Despite being forced from in-person tournaments and festivals over the last year, viewership surpassed projections and broke multiple records across several products. Now, ESL Gaming is looking towards a packed year of esports action in 2021. 
Ulrich Schulze, SVP Product Management at ESL Gaming, said: "Like many other industries, we have had to react and change our plans so that we can ensure the safety of our community while still delivering the same world-class action. 2021 will look different as we continue to follow the latest health guidance relating to the pandemic, but we are also excited at what prospects are offered with this calendar. We are committed to returning players to a LAN environment and are currently aiming to have fans back in their seats for ESL One Cologne."
Marcus Lindmark, President DreamHack, SVP Project & Event Operations at ESL Gaming, added: "The DreamHack community has always been there for us, and we will continue to be there for them, both online and in person. Believe me when I say we can't wait to bring our festivals back to our fans — we are so excited for DreamHack Atlanta and DreamHack Winter. In the interim, we will continue to offer an array of online tournaments and events. And stay tuned because we might just have some additional plans to announce soon."
As always, all of us at ESL Gaming thank you for being a part of the journey.