Is mobile the future of esports? We at ESL Gaming think so, which is why we're now announcing the new ESL Mobile esports ecosystem for which we have partnered with top game publishers and developers such as Supercell, Gameloft, Tencent and Riot. The ecosystem is designed for players of all skill levels, providing people in over 80 countries an opportunity to earn a spot on the biggest stages in esports.
Mobile esports is not at all a new thing for us at ESL Gaming. In 2019, we successfully launched the ESL Mobile Open in North America and Europe, featuring a number of game titles with competitions both online and offline. Now, the time has come to launch the new ESL Mobile program which expands to reach even more players across new regions, exciting game titles, and an updated competitive format.
"ESL has made a name for itself building competitive ecosystems across a wide variety of games and genres in the esports landscape. We're incredibly excited to continue this trailblazing and innovative approach in the mobile esports space," said Kevin Rosenblatt, co-managing Director of ESL North America and General Manager of Mobile.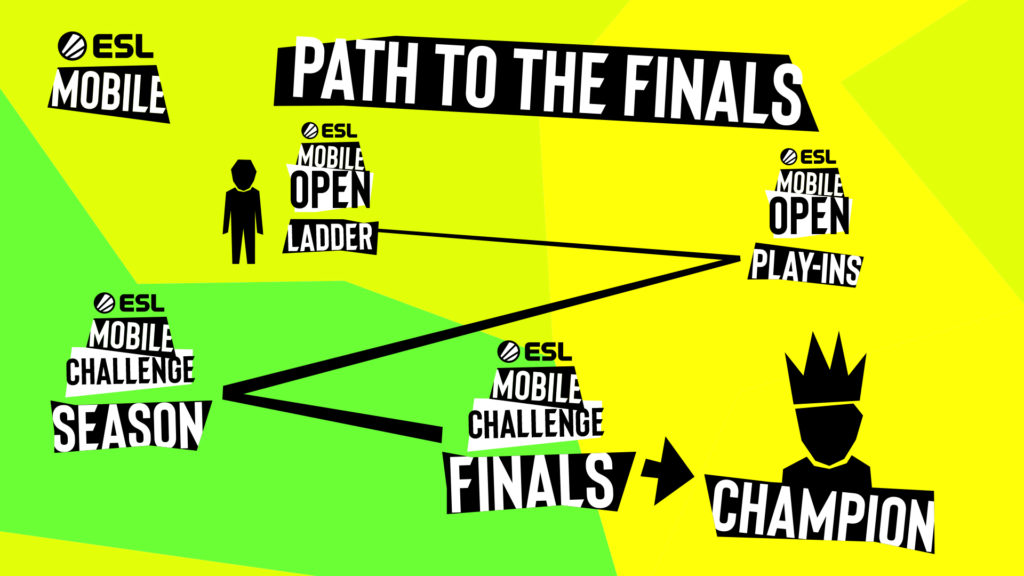 The new ESL Mobile has a global infrastructure of dedicated players and fans, and will offer opportunities to players in over 80 eligible countries spanning three competitive regions (North America, Europe/MENA, and Asia-Pacific). We have partnered with top game publishers and developers such as Supercell, Gameloft, Tencent and Riot to offer players and viewers alike a unique chance to compete and engage with the most popular mobile games in the world.
"Mobile gaming has reached unprecedented popularity worldwide and ESL is thrilled to bring players and fans this competitive and highly engaging program."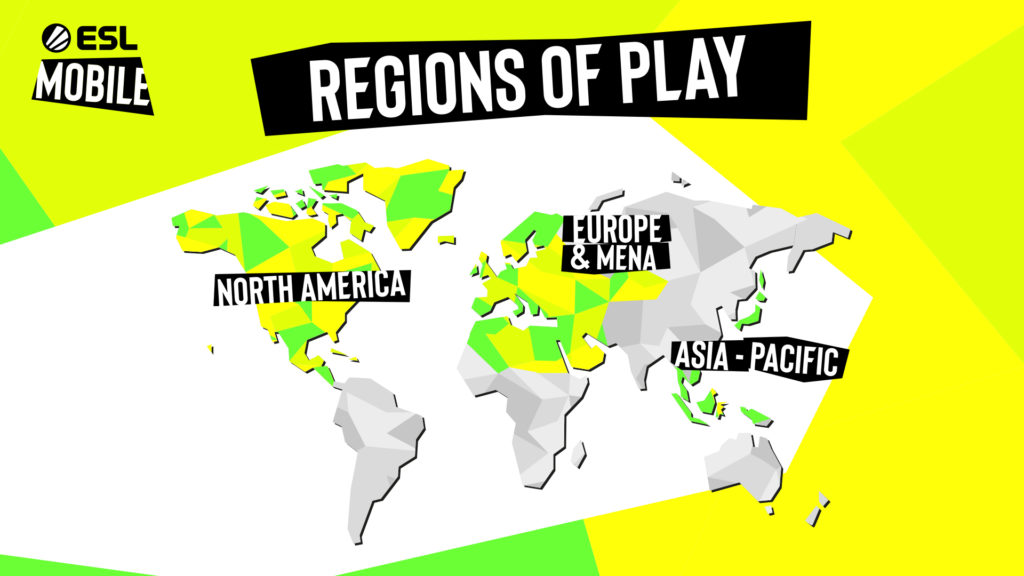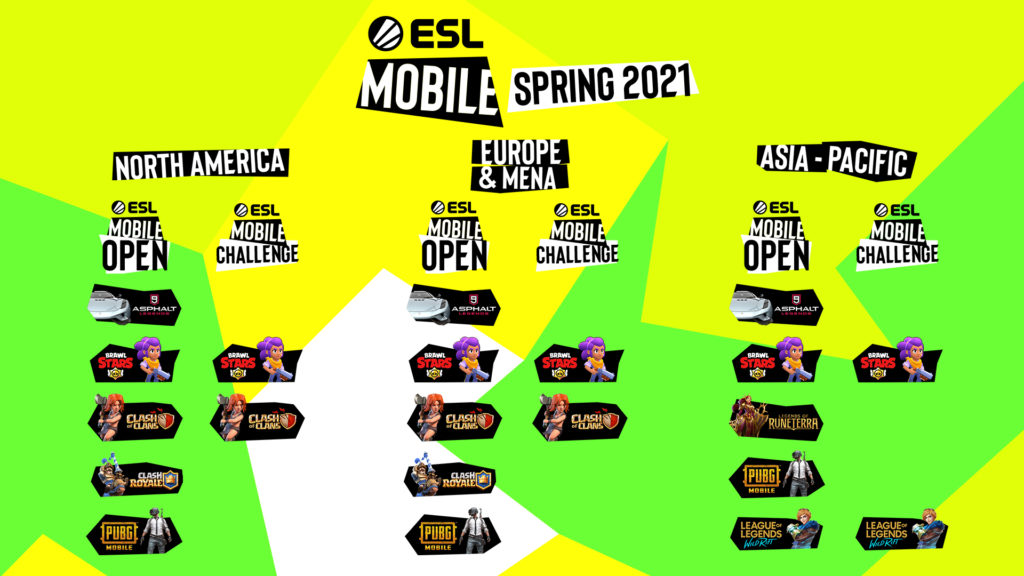 Starting with the Spring 2021 season kicking off in April, ESL Mobile is set to hosting two full seasons during 2021. Each season consists of two competitive tiers, ESL Mobile Open and the all-new ESL Mobile Challenge. The ESL Mobile Open represents the start of the esports journey and allows players of all skill levels to compete in top mobile games. On top of that, you have the ESL Mobile Challenge, where the best of the ESL Mobile Open are joined by invited teams and players for competitions that will be featured and covered with extensive live broadcasts and shoulder content further bringing the tournament to life for millions of fans around the globe. 
While the first season of the tournament will be played entirely online, subsequent finals competitions will be held live at major esports events around the world. All told, ESL Mobile will offer players a stake in the over $650,000 prize pool.
For more information please visit esl.gg/mobile and follow ESL Mobile on Twitter, Facebook, and Instagram. Live broadcasts will air on the ESL Mobile Twitch and YouTube channels.