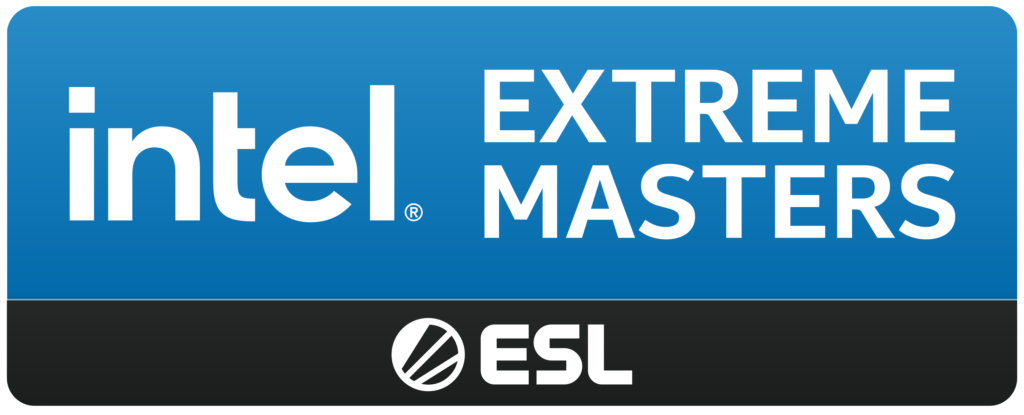 60 CS:GO teams from around the world have been competing across six simultaneously hosted regional tournaments, with 24 European teams competing in person from ESL's Stockholm studios
Cologne/New York/Stockholm, October 15, 2021 – ESL Gaming, the world's leading esports company, and Intel® Corporation are proud to announce the spectacular ending of Intel® Extreme Masters (IEM) Fall 2021. With the tournament being broadcasted digitally and linearly in 17 languages, a peak of more than 222,000* concurrent viewers watched Ninjas in Pyjamas beat ENCE in the European finals.
Over a timespan of two weeks 60 Counter-Strike: Global Offensive (CS:GO) teams from six different regions battled in simultaneously hosted regional competitions for their share of a total prize pool of $255,000. The first places per region were taken by:
Asia: By ending 3-0, TYLOO was victorious over ViCi Gaming in a best of five;
CIS: The #2 in the world ranking Gambit, bested the #1 Natus Vincere 2-0 in a best of five;
Europe: Playing onsite in their home country, Ninjas in Pyjamas defeated ENCE 3-1 in a thrilling best of five;
North America: Having faced each other three times in the previous week already, FURIA Esports and GODSENT met again in the grand finals where FURIA Esports won 3-0 in a best of five;
Oceania: Also playing it out in a best of five, Renegades took out Ex-Dire Wolves 3-0;
South America: Bravos Gaming became the champions of their region by taking down Sharks Esports 3-0 in a best of five.
Battling for a first place at IEM Fall 2021, however, was not the only thing that was at stake for the teams. The teams competed for the final RMR points in their desire to qualify for the first Valve Major Championship in almost two years' time, which will be held in Stockholm, Sweden, from October 23 to November 7, 2021.
Some of the most fascinating qualifications:
During the 2021 Major, Brazil will be the most represented country as 21 players from the country will be competing in the tournament; 
Qualifying through IEM Fall 2021, Movistar Riders will be the first ever team from Spain to participate in any Major; 
Similarly, ENCE qualified through IEM Fall, due to which Lotan "Spinx" Giladi will be the first ever Israeli player to compete at a Major; 
Finally, coming through the Open Qualifier of IEM Fall, Copenhagen Flames eventually finished seventh, securing them with enough RMR points to qualify for the Major as well.

"It's a mixed feeling, surprisingly. Winning a tournament again itself is obviously amazing, especially this close to the Major knowing that our form is on top coming into it. We've been certain for a while that this line-up is capable of being the very best in the world, winning titles and delivering unforgettable experiences for everyone," said Ninjas in Pyjamas, the European champion of IEM Fall 2021 "We've also said that we need to win one tournament to get the taste of being a winner — once you know how it feels to win you're never satisfied with a top five or even top three placement again. Again, it feels amazing — this title is for all our fans out there who have been cheering for us for so long. Thank you, but we are not done until the Major trophy is back in Sweden!"
"Winning IEM Fall was the 'final boss' for us in many ways as it cemented absolutely everything we've been working for; continuing our journey back to a state of normalcy after 2 long years of being mostly landlocked in Australia and ultimately qualifying for the Major," said Renegades, the Oceanian champion of IEM Fall 2021. "We're eternally grateful to ESL and their entire teams both nationally and internationally who keep our home soil of OCE active with multiple pathways to the international stage so we can show the world what born and bred AU CS is made of. With love, Team RNG."
While the teams from five regions played out the competition online from their respective regions, the 24 European teams were brought together in Stockholm, Sweden, to play out the competition as an in-person tournament. After the successful implementation during IEM Cologne 2021, ESL Gaming's COVID-19 Safety Protocol was again subject to flawless operational execution, ensuring that over 800 PCR tests had been conducted with no positive infectious test results. Hereby, the Protocol proved its value once more for securing the safety of the players, coaches and staff gathering onsite.
The next stop for ESL Pro Tour in CS:GO is ESL Pro League Season 15 Conference taking place on November 23-28, which will be followed by IEM Winter 2021 taking place on December 2-12. For more information about IEM Fall 2021 go to the official website, check out the event photo gallery and follow ESL Gaming on Twitter, Facebook and LinkedIn.
*Excluding China
###
About ESL Gaming
ESL Gaming is the world's leading esports company. For more than two decades, we have been shaping the industry and leading esports and gaming innovation globally across the most popular video games, creating a comprehensive ecosystem with opportunities for players to go from zero to hero, and for fans to witness the best stories esports has to offer. Our portfolio consists of high-profile products such as the ESL Pro Tour, Intel® Extreme Masters, ESL Mobile, DreamHack Festivals, and many more, ranging from grassroots to global elite competitions. ESL Gaming is part of MTG, the leading international digital entertainment group.
More information is available at eslfaceitgroup.com.
ABOUT INTEL® EXTREME MASTERS
Intel® Extreme Masters is the longest-running global professional esports tournament circuit in the world. Started in 2006 by Intel and ESL, the competition has now travelled to over 30 cities around the globe and conducted tournaments for 11 different competitive gaming titles. Esports fans from more than 180 countries regularly make IEM events record-breakers in terms of stadium attendance and viewership, with the tournament's inaugural event in Australia in May 2017 marking the fifth continent for the global competitive circuit. Throughout more than 75 IEM events, over US $11 million in prize money has been awarded to some of the world's top esports talent (www.intelextrememasters.com).