Season 2 Finals will bring pro teams and performances by Barasuara and Punipun to Mall Taman Anggrek, Jakarta, Indonesia, from February 4-5, 2023
Jakarta, Indonesia, 27th January – The Snapdragon Pro Series Powered by Samsung Galaxy, the world's  largest multi-title mobile esports league created  by Qualcomm Technologies, Inc. and ESL FACEIT Group ('EFG'), announced today that the Free Fire Season 2 Live Grand Finals will take place at Mall Taman Anggrek, Jakarta, from February 4-5, 2023. The two-day live finals will feature 12 of the top Free Fire teams from around the Asia-Pacific region. 
"Following a massive season of Free Fire which saw over 200 teams sign up to our qualifiers, we're now down to just 18," said Caitlin Kang, Operations Manager South-East Asia at EFG. "After four more weeks of tough competition in the Challenge series, the top 12 teams from around the region will join us in Jakarta. We encourage all Free Fire fans to come on down to Mall Taman Anggrek to watch what's set to be an exciting conclusion to the tournament!"
Fans at the live event will also see an appearance from popular Indonesian rock group Barasuara, who will perform live over the weekend. In addition, popular local cosplayer Punipun will be making an appearance at the live finals, with attendees also encouraged to don their favourite Free Fire cosplay.
"This season of Free Fire in the Snapdragon Pro Series has been all about community," said Kang. "With the addition of JKT48 and Punipun to the live finals entertainment line-up, we're focusing on ensuring our fans in Indonesia have a fun experience at our first live event for the program this season."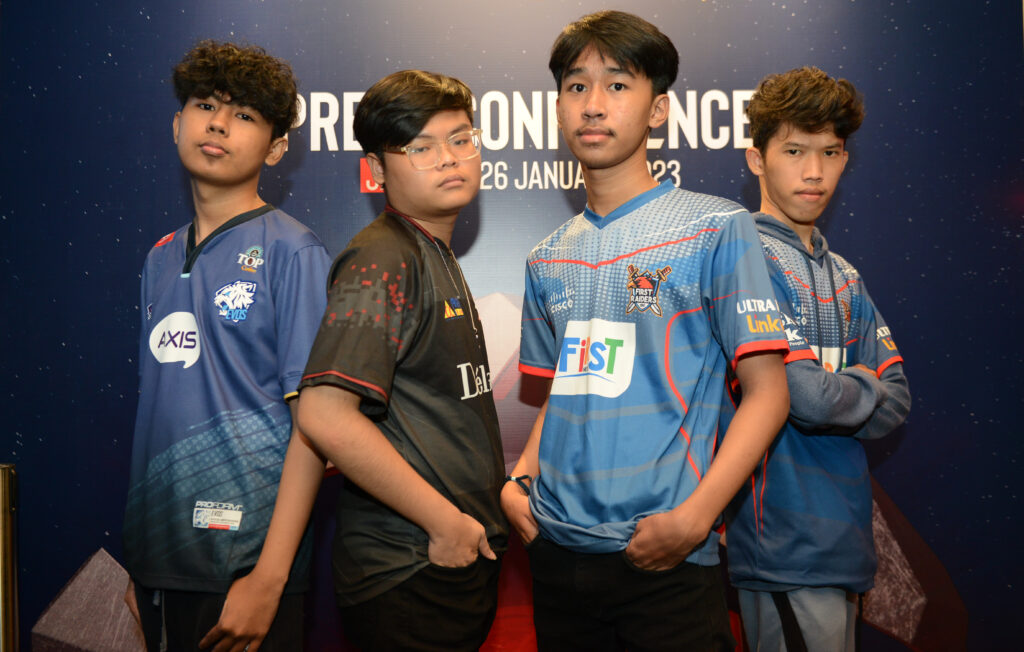 Top 12 Teams
Twelve teams across four regions have qualified for Free Fire Season 2's Grand Finals. The teams are:
| | | | |
| --- | --- | --- | --- |
| Indonesia | Malaysia, Singapore, Philippines | Thailand | Vietnam |
| EVOS DIVINE | SEM9 | Attack All Around | Team Flash |
| SES Alfaink | EXPAND | EVOS Phoenix | HEAVY |
| First Raiders Eclipse | | Nigma Galaxy | |
| | | eArena | |
| | | King of Gamers Club | |
Live Finals Schedule (GMT+7)
| | |
| --- | --- |
| Saturday, February 4, 2023 | Sunday, February 5, 2023 |
| 1:00pm – Finals Day 1 Starts | 1:00pm – Finals Day 2 Starts |
| 2:50pm – Finals Matches Start | 2:40pm – Finals Matches Start |
| ~7:30pm – Finals Day 1 Ends | ~8:00pm – Finals Day 2 Ends |
Register For More News
Fans who plan to attend the Snapdragon® Pro Series Free Fire Season 2 Live Finals can follow @ESLMobile on social media (Facebook, Twitter, Instagram) for more updates and announcements closer to the event.
Delivered by ESL FACEIT Group and Qualcomm Technologies, Inc., the Snapdragon Pro Series is fueling the esports 'Era of Everyone' by democratizing esports for a new generation of passionate mobile players, hungry to grasp today's esports opportunity through the accessible medium of mobile.
###

About Snapdragon Pro Series
Welcoming players and fans to the Era of Everyone, the Snapdragon Pro Series, delivered by Qualcomm Technologies, Inc. and ESL FACEIT Group, is one of the world's largest multi-genre mobile esports competitions. Spanning across multiple regions, featuring a wide range of mobile games, and including three tiers of competition (Open, Challenge, and Masters), the Snapdragon Pro Series redefines the mobile esports landscape, giving players around the globe, at all levels, a chance to become a champion and compete for a share of millions of dollars in prize money. (https://www.snapdragonproseries.com/)

About EFG
The ESL FACEIT Group is the leading competitive games and esports company. At EFG we create worlds beyond gameplay where players and fans become community. The company is built on the great legacy of the world-renowned ESL, FACEIT, DreamHack and DreamHack Sports Games brands. We harness this legacy to further innovate and develop the esports and gaming landscape worldwide. Working with our developer, publisher, brand, and media partners, we deliver products and experiences that accelerate gaming culture and make gamer communities come together. Join us on the journey as we help gaming communities thrive by creating worlds beyond gameplay that unite players, fans, and creators around the esports and games they love.
About Qualcomm
Qualcomm is enabling a world where everyone and everything can be intelligently connected. Our one technology roadmap allows us to efficiently scale the technologies that launched the mobile revolution – including advanced connectivity, high-performance, low-power compute, on-device intelligence and more – to the next generation of connected smart devices across industries. Innovations from Qualcomm and our family of Snapdragon platforms will help enable cloud-edge convergence, transform industries, accelerate the digital economy, and revolutionize how we experience the world, for the greater good.
Qualcomm Incorporated includes our licensing business, QTL, and the vast majority of our patent portfolio. Qualcomm Technologies, Inc., a subsidiary of Qualcomm Incorporated, operates, along with its subsidiaries, substantially all of our engineering, research and development functions, and substantially all of our products and services businesses, including our QCT semiconductor business.
For more information on Snapdragon Pro Series, please visit: https://www.snapdragonproseries.com/
Press contact: sps.ap.pr@eslgaming.com
Snapdragon is a trademark or registered trademark of Qualcomm Incorporated.