PRESS RELEASE SUMMARY
– Gaimin Gladiators beat Team Liquid 3:1.
– Winners take home $200,000 of the $500,000 total prize pool, and guarantee themselves valuable DPC points for The International qualification. 
– The win marks the Gaimin Gladiators third impressive performance this year, after their recent victories at the Lima Major 2023 and DreamLeague Season 19. 
– The ESL One Berlin Major saw a peak viewership of over 507,000* and attracted more than 15,000 fans over the final the days.
Cologne/New York/Berlin, May 7 2023 – ESL One Berlin Powered by Intel®, the latest Dota 2 Major hosted by the ESL FACEIT Group, has come to an electrifying finale in front of a sold-out Velodrom in Berlin, Germany, as Gaimin Gladiators took the win against Team Liquid in the Grand Final by 3-1. Gaimin Gladiators will take home $200,000 out of the $500,000 total prize pool and also earn vital Dota Pro Circuit (DPC) points for The International (TI) 12 in Seattle, USA, later this year.
Beginning on April 26, 18 of the world's best Dota 2 teams came together to compete in the ESL One Berlin Group Stage with a single round-robin format. Lima Major and DreamLeague Season 19 winners Gaimin Gladiators got off to a great start, going 5-3-0 and finishing top of Group A, while reigning TI Champions, Tundra Esports, dominated Group B with a 6-2-0 record. OG Esports, Team Spirit and 9Pandas all went unbeaten as well.
The top twelve teams then advanced to the Playoffs, featuring a double-elimination, best-of-three format, after which the eight best squads battled live in front of a capacity crowd at the Velodrom in Berlin.
Gaimin Gladiators and Team Liquid fought through a tough group of finalists. The international roster of Gaimin Gladiators battled through the Upper Bracket, defeating OG Esports and 9Pandas along the way. Meanwhile, the Swedish and Polish players of Team Liquid fought through the lower bracket, beating Tundra Esports, Evil Geniuses, and the relegated 9Pandas to get to the final.
The Grand Final saw the top two teams go head to head, with Gaimin Gladiators taking the win in a back-and-forth game one before Team Liquid rallied and took a convincing win in game two. Gaimin Gladiators quickly recovered and won a closely fought game three. They then continued to dominate Team Liquid in game four and took the match to win the coveted ESL One Berlin trophy.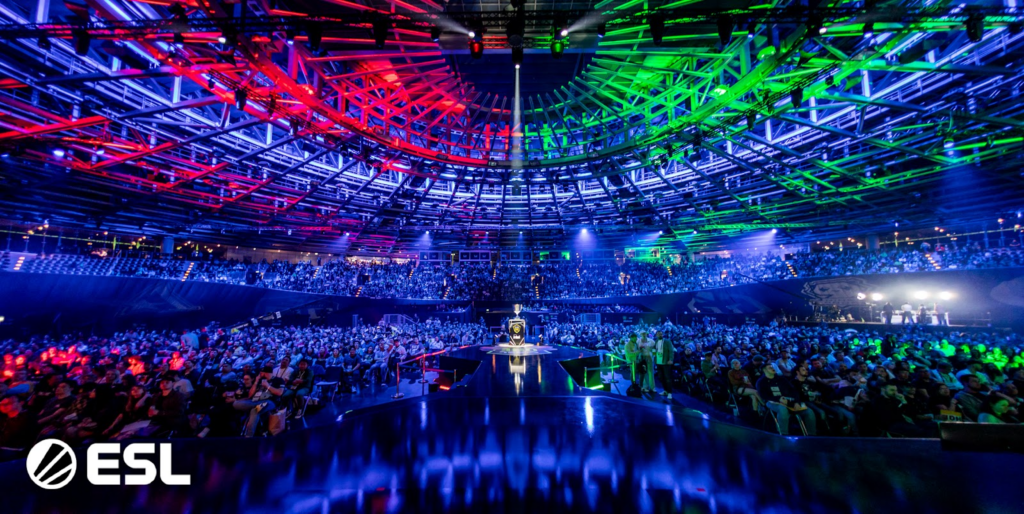 The ESL One Berlin Grand Final saw a peak viewership of over 507,000* people worldwide, who witnessed Gaimin beat Team Liquid via the live broadcast. Furthermore, each day at the Velodrom saw a capacity crowd of 5,000, bringing the overall event attendance to 15,000.
Speaking to this crowd following the win, Erik "tOfu" Engel said: "I want to thank everyone for coming, especially my family and friends. I'm really grateful to be able to share this moment with all of you, thank you all for coming!'
The Dota Pro Circuit 2023 Season continues later this month with the Summer Tour 2023, which will ultimately lead to the final Major before The International 12 takes place in October. Furthermore, Dota 2 fans from around the globe can look forward to more high-level Dota 2 action as the ESL Pro Tour for Dota 2 will soon continue with DreamLeague Season 20 taking place online on June 11-25. For more information about the ESL Pro Tour for Dota 2 check out the official website, and follow ESL Dota 2 on Twitter, Instagram, and Facebook.
*According to Escharts
***
Pictures of ESL One Berlin can be found in the ESL press gallery and additional press materials can be found in the ESL One Berlin Dota 2 Major press kit.
***
About ESL FACEIT Group
ESL FACEIT Group (EFG) is the leading esports and video game entertainment company dedicated to creating worlds beyond gameplay where players and fans become community. EFG is built on a legacy of world-renowned brands including ESL, FACEIT, DreamHack and DreamHack Sports Games, providing innovative ecosystems for global communities of players, fans and creators around the games they love. Working alongside leading partners, brands and global IPs, EFG operates an unmatched portfolio of live events, digital platforms and developer tools that reach and engage millions of gamers worldwide. For more information visit www.eslfaceitgroup.com.
About ESL
ESL creates a world where everybody can be somebody. For more than two decades, we have been shaping the industry and leading esports and gaming innovation globally across the most popular video games, creating a comprehensive ecosystem with opportunities for players to go from zero to hero and for fans to witness the best stories esports has to offer. The ESL portfolio consists of high-profile products such as the ESL Pro Tour, Intel® Extreme Masters, the Snapdragon Pro Series, and many more, ranging from grassroots to global elite competitions. ESL is part of ESL FACEIT Group, the leading competitive games and esports company.

About ESL One
In ESL One, teams and players from all over the world compete in an esports tournament unlike any other. Featuring Dota 2, ESL One gives out hundreds of thousands in prize money every year. With events taking place in stadiums all over the world, it puts the players in front of enthusiastic audiences, cheering them on in their attempt to secure the one trophy and the glory that comes with it (www.esl-one.com).