Guy Blomberg Joins ESL FACEIT Group to Build Upon Record-Setting Year for DreamHack
PRESS RELEASE SUMMARY
– DreamHack appoints Guy Blomberg, a seasoned gaming and live events veteran, to oversee festivals in the Americas.
– Blomberg brings an extensive tenure in the space, including helping build marquee events such as E3, PAX, Comic-Con, and more.
– Dates for DreamHack's 2024 U.S. festivals revealed, including events in Dallas (May 31-June 2) and Atlanta (October 4-6).
STOCKHOLM – DreamHack, an ESL FACEIT Group (EFG) brand, today announced it has appointed Guy Blomberg as Event Director DreamHack Festivals – Americas. Blomberg, who previously worked in leadership roles across E3, PAX, Comic-Con, and more, will oversee DreamHack in the region as it prepares for a 2024 slate that will include festivals in Dallas and Atlanta.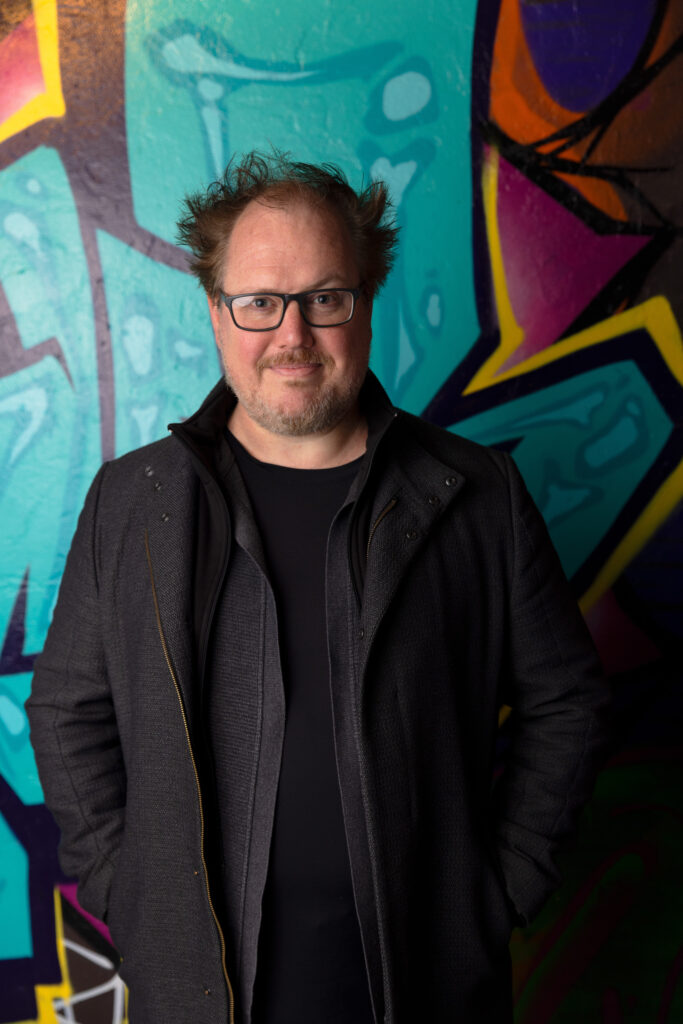 "DreamHack is such an established and beloved brand, and I'm grateful for the opportunity to take the reins of its North American festivals," said Blomberg. "It's been a weird time for gaming events around the world the last few years, but it's clear just how important it still is for the community to be able to get together in-person and celebrate their passion. I've got an awesome team full of wild ideas to grow these events into more meaningful experiential gatherings, and I'm looking forward to doing so."
Entering his new role, Blomberg boasts an expansive tenure in the gaming and live event spaces, as a Director across events such as E3, PAX, Comic-Con, EGX, and more, with a deep understanding of the games industry and what fans are looking for from in-person experiences. Blomberg is also a Board Director of the International Game Developers Association (IGDA) and is the founder of the Games Industry Gathering (GIG) networking group, providing him a unique insight into the ever-changing needs of game developers as he advocates for positive industry change.
"Guy has built some of the world's most renowned gaming events, and we're thrilled to have his expertise as we shape the future of our festivals in North America," said Shahin Zarrabi, Vice President, Festivals, EFG. "It's been a standout year for DreamHack in the U.S., and we expect Guy to help level up the DreamHack experience even more."
Blomberg aims to take the momentum of back-to-back largest-ever DreamHack festivals in San Diego (41,000) and Dallas (44,000) and carry it into the coming year. In 2024, Dallas (May 31-June 2) and Atlanta (October 4-6), two of the most popular U.S. locations for DreamHack, will return as host cities as they continue to expand their slates of programming. The festival will not be returning to San Diego in 2024 due to scheduling challenges, but DreamHack will continue to look at opportunities in California moving forward.
Along with shaping the 2024 programs, Blomberg is leading the planning for DreamHack Atlanta 2023, which is taking place on December 15-17 at the Georgia World Congress Center. For more information on the festival – including its slate of marquee esports tournaments, cosplay competitions, meet & greets, and more – visit dreamhack.com/atlanta.
* * *
About DreamHack
DreamHack creates a world where the gaming community comes to life. The festivals, featuring everything gaming under one roof, create an arena where you can come to connect, explore, win, play a part, and be yourself through a gaming lifestyle experience. Attendees meet their favorite creators, experience professional esports tournaments, amateur and varsity gaming tournaments, world-famous bring-your-own-computer (BYOC) LAN party, cosplay championships, panels, art, activities, expo, screenings, live music, and more. DreamHack is part of ESL FACEIT Group, the leading competitive games and esports company.