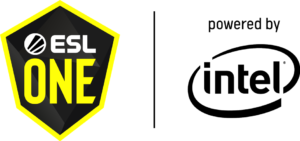 ESL One will continue its Dota 2 legacy for the third consecutive year on British soil
Cologne (January 20) – ESL, the world's largest esports company, will welcome 12 of the world's best Dota 2 esports teams to ESL One Birmingham powered by Intel®. The main tournament is set to take place on May 29 through 31, 2020, while group stages will take place from May 26 to 28, 2020. In the Arena Birmingham, teams from all over the world will go head-to-head for the lion's share of the $300,000 USD prize pool. For the third consecutive year, the city of Birmingham will transform into the capital of Dota 2 by delivering professional multiplayer online battle arena gameplay at the highest level. British esports fans will witness three days of intense esports action on the main stage at ESL One as well as the grand finale of the first-ever season of the ESL Academy presented by DHL.

Participating teams will consist of eight invitees and four regional qualifier slots for Europe and CIS, North America, China, and South East Asia, which will be decided in early April. During the best-of-two round robin group stage phase, eight out of twelve teams will earn spots in the playoffs at the Birmingham Arena to battle it out in front of the passionate audience.

ESL One Birmingham has already set revolutionary records in 2018 and 2019 and has established itself as the largest esports tournament on British soil, thanks to the impressively dedicated British Dota 2 community. In 2019 ESL One Birmingham surpassed the highest viewership for an ESL One Dota 2 event thus far, and therefore has successfully placed itself in ESL's history books.

"We're extremely proud of what ESL One Birmingham means to the Dota 2 community. With the support of players, partners and fans, Birmingham is a truly unique tournament and atmosphere which will no doubt deliver yet more unforgettable moments again this year. We're hugely thankful to each and everyone involved and would like to show our gratitude not only by providing a world-class final at the highest production level, but also by bringing even more excitement, features, and catchy chants to the Birmingham Arena" says James Dean, CEO at ESL UK.

One of the highlights for the community in 2020 will be the grand finale of ESL Academy delivered by DHL, which was introduced by ESL and DHL in late October. After the official draft at ESL One Los Angeles in March, the Academy will reach its seasonal peak on the big stage at ESL One Birmingham in front of an electric live audience. Four of the top EU and NA Academy teams will play in the group stages on May 30 for a chance to make it to the grand finals on the main stage. The entire season of ESL Academy will culminate with a winning team earning the lion's share of over $240,000 USD prize pool.

"Linking ESL Academy to the biggest esports tournament in the UK provides Dota 2 action at all levels, which fans can engage with the experience onsite and online" says Ulrich Schulze, Senior Vice President Product at ESL. "It was therefore important for us to host the Academy's finals at one of the most important tournaments in the ESL One series in Dota 2, ESL One Birmingham."

"Through our commitment to esports, we at DHL are excited to connect with young talent as they embark on their journey. Our partnership allows us the unique opportunity to support them in their work, while witnessing unique and emotional moments on their path to becoming professional," says Arjan Sissing, Head of Group Brand Marketing at Deutsche Post DHL Group.

Fans of the MOBA game Dota 2 still have the possibility to sign up via reach.gg and enter the ongoing season of ESL Academy.

Tickets for ESL One Birmingham will be available from Wednesday, January 22nd 16:00 CET / 15:00 GMT London Time via the Ticket Factory and will range in price between 39,00£ and 129,00£. More information can be found on the official event website. To stay up to date check out ESL Dota 2 on Twitter, Facebook and Instagram. For all information on ESL Academy, please visit the official ESL Academy website and refer to the official press release.

###

ABOUT ESL
ESL is the world's largest esports company. Founded in 2000, ESL has been shaping the industry across the most popular video games with numerous online and offline esports competitions. The company operates high profile, branded international leagues and tournaments under the ESL Pro Tour including ESL One, Intel® Extreme Masters, ESL Pro League, and other premier stadium-size tournaments, to more clearly define the path from zero to hero. ESL also produces the ESL National Championships, grassroots amateur cups, and matchmaking systems, creating a world where everybody can be somebody. With offices all over the world, ESL is leading esports innovation on a global scale through the combination of global ESL competitions, amateur leagues, publisher activations, and more. ESL is a part of MTG, the leading international digital entertainment group. eslfaceitgroup.com
ABOUT ESL ONE
ESL One – In ESL One, teams and players from all over the world compete in an esports tournament unlike any other. Featuring the games Dota 2 and Counter-Strike Global Offensive, ESL One gives out hundreds of thousands in prize money every year. With events taking place in stadiums all over the world, it puts the players in front of enthusiastic audiences, cheering them on in their attempt to secure the one trophy and the glory that comes with it. www.esl-one.com