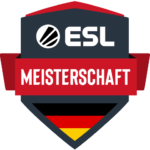 FINALSPIELE IN WARCRAFT 3 REFORGED, DOTA 2, CLASH OF CLANS IN DER NEUEN E-ARENA
KÖLN — 12. August 2020 — Heute verkündet die ESL, das weltweit größte Esports-Unternehmen, die ESL Meisterschafts-Finalspiel-Termine der Disziplinen Warcraft 3 Reforged, Dota 2 und Clash of Clans. Diese werden vom 4. bis zum 6. September 2020 erstmalig mit komplett neuem Set-Up im Xperion stattfinden, der neuen E-Arena und Hot-Spot für Esports, Gaming und Social Media von Saturn.
Trotz COVID-19 wird somit ein erstklassiges Umfeld für die Finaltage gewährleistet, in dem zwar kein Publikum vor Ort sein wird, dafür warten aber die Kommentatoren und Crew vor Ort sowie spannende Matches im Broadcast auf.
Am Freitag, 4. September 2020, 15:30 Uhr startet das Programm mit Warcraft 3 Reforged mit den beiden Halbfinals sowie dem darauffolgenden Finale der ESL Meisterschaft. Mit dabei sind unter anderem bekannte esports Größen aus dem Team Mousesports und NLG.
Mit Dota 2 geht es am Samstag, 5. September weiter, Start des ersten Halbfinals ist hier um 12:00 Uhr, und den Abschluss bildet Clash of Clans am Sonntag, Start 11 Uhr.
Weitere Details sowie das Talent-Line Up werden in den kommenden Wochen bekannt gegeben.
Aktuelle Informationen zur ESL Meisterschaft finden Sie wie immer auf den Facebook- und Twitter-Kanälen der ESL Meisterschaft sowie auf der offiziellen Website.
###
ESL Meisterschaft – Die ESL Meisterschaft ist die nationale Königsklasse der ESL und gilt mit 18 Jahren als die längste und traditionsreichste Liga des Unternehmens. Hier qualifizieren sich nur die besten Gamer des Landes und kämpfen um die Krone im deutschen eSport. Die Spieler-Elite hierzulande misst sich dafür jährlich über zwei Seasons in den Esport-Titeln Counter-Strike: Global Offensive, Dota 2, Clash of Clans und Warcraft III: Reforged. Auf den Finalevents werden die wichtigsten Spiele live vor Publikum ausgetragen und im Internet an hunderttausende Fans ausgestrahlt. Die ESL Meisterschaft hat in den vergangenen 18 Jahren über drei Millionen Euro Preisgeld ausgezahlt. Weitere Informationen unter: https://pro.eslgaming.com/deutschland/