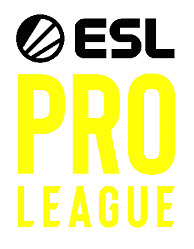 New all-time peak CCU record for ESL Pro League Season 12 rounds off
strongest year in its history
Cologne, October 29, 2020: ESL, the world's largest esports company, today revealed that ESL Pro League 2020 shattered viewership records across all metrics including a new all-time peak of more than half a million concurrent viewers, making it the most watched online match of Counter-Strike: Global Offensive in history.*
Viewership numbers, both digital and linear, taken from ESL Pro League in 2020 saw hours watched rise to 89 million across both seasons, an increase of 129% compared to 2019. Further, video plays have grown to 295 million (+91%), marking another considerable improvement to last year's editions.
Having broken its all-time peak CCU record in Season 11 earlier this year already, Season 12 set the bar even higher and broke the ESL Pro League record for a second time in a year with 627,605 peak viewers. This confirmed the ESL Pro League S12 finals as the most-watched online Counter-Strike: Global Offensive match of all time and as the second most-watched non-major CS:GO tournament after IEM Katowice 2020.
"We are delighted with the unparalleled success of the ESL Pro League in 2020," said Alexander Inglot, Commissioner ESL Pro League. "The viewership numbers not only demonstrate the popularity of the product, but its continued development, and we will carry on working with the teams and ESL to deliver the best viewing experience for esports fans all around the world for years to come."
ESL Pro League 2020 represented the first two seasons of the competition following the implementation of the Louvre Agreement, which saw the world's most successful CS:GO teams become key stakeholders in the CS:GO ecosystem designed by ESL. Signed in January 2020, the Louvre Agreement was designed to improve team representation, introduce standardized regulations, and grant teams shares of revenue generated from ESL Pro Tour events.
Supported by the strong viewership numbers and the partnership with the world's leading CS:GO teams through the Louvre Agreement, ESL Pro League also saw more interest from brand partners than ever before. Season 12 of the competition filled all its sponsor slots and continues to attract big brands like Intel, Game Fuel, and Euronics to name a few. The long-term partnership with Gaming Malta was another milestone and success story for ESL Pro League, making Malta the host country for the competition in 2020 and 2021.
*All numbers in the release exclude China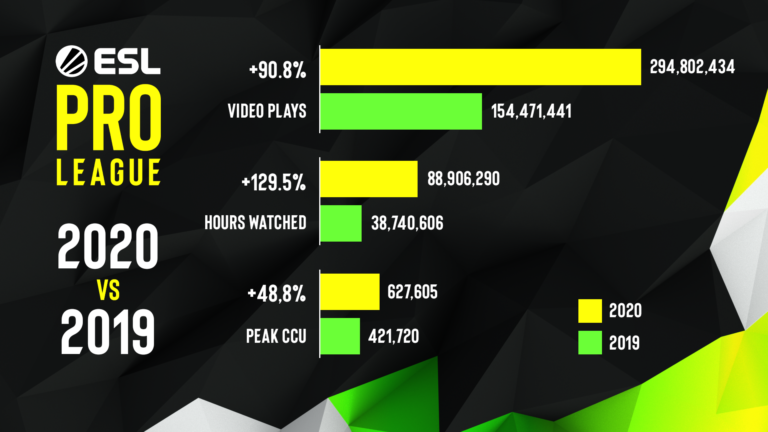 ###
About ESL Gaming
ESL Gaming is the world's largest esports and gaming lifestyle company. Since 1994, the company has been shaping the industry and leading esports and gaming innovation on a global scale across the most popular video games with numerous online and offline esports competitions, and through premier gaming lifestyle festivals. The company operates high-profile, branded international leagues and tournaments under the ESL Pro Tour, including ESL One, Intel® Extreme Masters, DreamHack Masters, ESL Pro League, and other preeminent, stadium-size tournaments. ESL Gaming also produces and hosts DreamHack Open tournaments, ESL National Championships, grassroots amateur cups, matchmaking systems, and DreamHack's gaming lifestyle festivals — which feature everything gaming under one roof. ESL Gaming is part of MTG, the leading international digital entertainment group. More information is available at eslfaceitgroup.com.
ESL Pro League – Pro League is the world's longest-running professional league for Counter-Strike: Global Offensive, featuring the best teams from Europe, North America, South America and the Asia-Pacific region. Broadcasted on various platforms and staged in major venues across the globe, Pro League hosts the most widely-watched CS:GO competitions. Pro League was established in 2015 and had a total prize pool of $1,5 million US dollars for 2019. (www.en.pro.eslgaming.com/csgo/proleague).