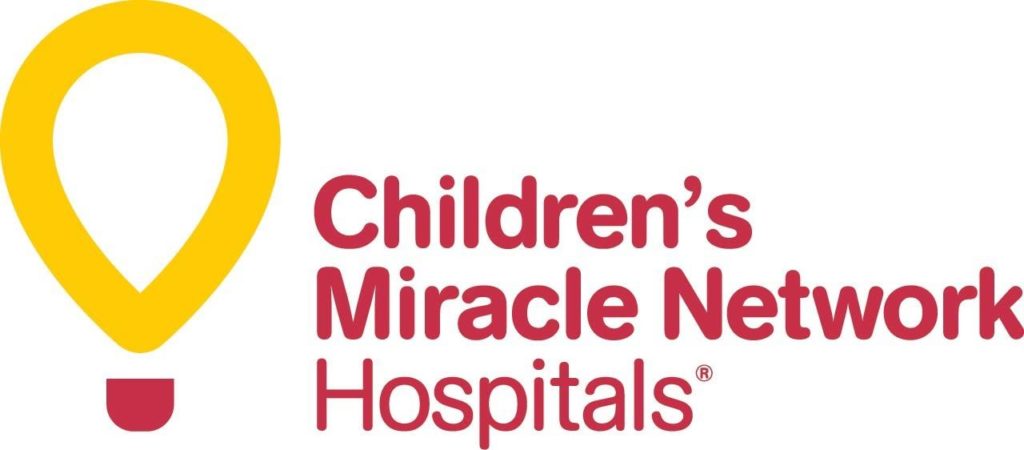 $250,000 Prize Pool Up for Grabs to Benefit Children's Miracle Network Hospitals ® April 23-25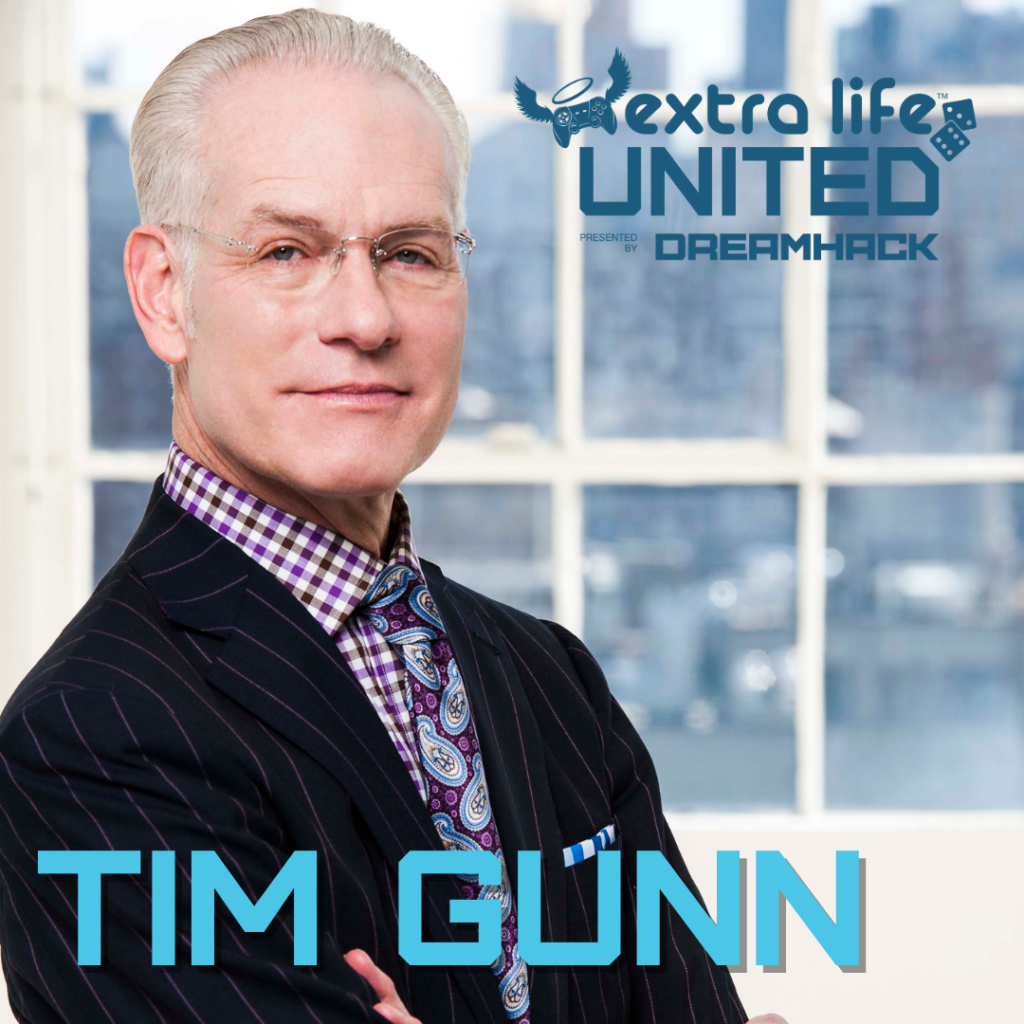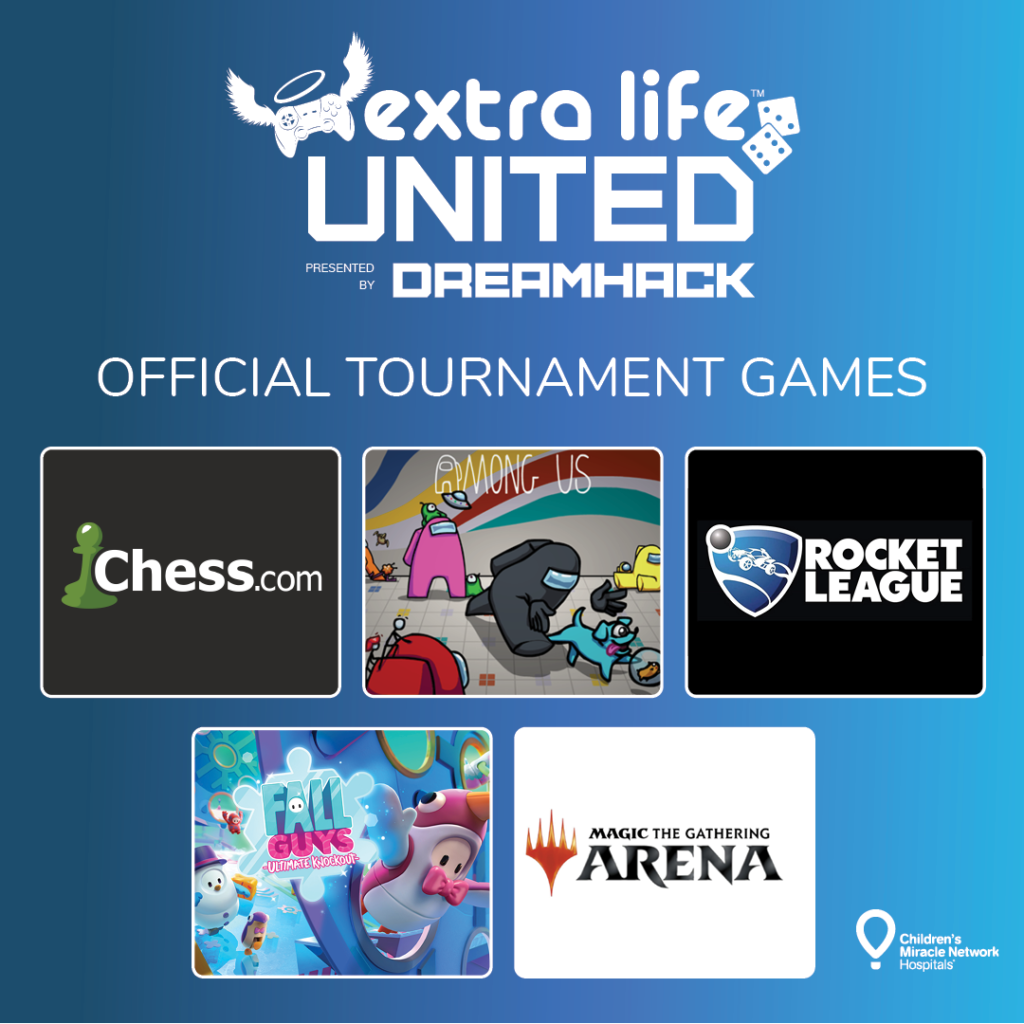 SALT LAKE CITY / STOCKHOLM — Extra Life has partnered with DreamHack for Extra Life United Presented by DreamHack, April 23-25, 2021. The event will be a virtual charity gaming tournament where gamers compete in online tournaments to win donations for Children's Miracle Network Hospitals (CMN Hospitals).
Celebrities and gaming influencers — including Tim Gunn and Reggie Watkins, along with Jack Pattillo, Joey Graceffa, Alpharad, OMGitfirefoxx, Azzyland, DeejayKnight, Bruce Greene, Smirky and Haiyue Yu — will join forces for the event on Saturday, April 24 and Sunday, April 25. The tournament will be broadcast live on Twitch. Registration for Extra Life United is available through April 21 at extra-life.org/elu.
The Extra Life United presenting partner is DreamHack, the immersive, gaming lifestyle experience where the gaming community comes to life. This long-standing event brings new opportunities for participants to win funds for their local CMN Hospital. Participants will compete in tournaments for Among Us, Fall Guys, Chess.com, Magic: The Gathering Arena and Rocket League.
"We're thrilled to be hosting Extra Life United again in 2021," said Teri Nestel, President and CEO of Children's Miracle Network Hospitals. "The support of the gaming community along with incredible companies and sponsors continues to provide much-needed funding for children's hospitals in the U.S. and Canada."
"Gaming brings communities together," said Aaron Linde, Programming Producer, Influencer and Community Manager for DreamHack. "DreamHack has always been a giving organization so we strive to pay it forward at every opportunity. We are proud to partner with Children's Miracle Network Hospitals to support this tremendously impactful cause while also bringing smiles to the faces of these kids and families."
In addition to the live broadcast, community events will be happening in the Extra Life Discord and Twitch channel beginning Friday, April 23. There will also be community-lead events with Minecraft and a Reddit Cosplay and skateboard design competition.
Children's hospitals are on the frontlines when it comes to protecting the health of future generations, but they can't do it alone.
Children's Miracle Network Hospitals has raised more than $7 billion in unrestricted funds for 170 children's hospitals across the United States and Canada. Changing kids' health through children's hospitals isn't just about helping those in critical situations — it's also about the research, preventative care, health and safety education that help build healthier communities. By improving medical treatments, equipment and facilities, children's hospitals can not only address the most challenging health issues of our day, but also prevent and prepare for those to come. When we change kids' health, we change the future — for all of us.
Register for Extra Life United through April 21, 2021 at extra-life.org/elu.
About CMN Hospitals
Children's Miracle Network Hospitals® raises funds for 170 children's hospitals that support the health of 10 million kids each year across the U.S. and Canada. Donations go to local hospitals to fund critical life-saving treatments and healthcare services, along with innovative research, vital pediatric medical equipment, child life services that put kids' and families' minds at ease during difficult hospital stays and financial assistance for families who could not otherwise afford these health services. When we improve the health of all children and allow them the opportunity to reach their full potential, we also improve our communities for years to come. Together, we can change kids' health. Together, we can change the future. To learn about Children's Miracle Network Hospitals and your local children's hospital, visit cmnhospitals.org.
About DreamHack
DreamHack is an immersive, gaming lifestyle experience where the community comes to life. Millions of fans tune in to DreamHack broadcasts each year, and the 24 hour-a-day festival weekends feature everything gaming under one roof. Attendees experience professional esports tournaments, amateur and varsity gaming tournaments, world-famous bring-your-own-computer (BYOC) LAN party, cosplay championship, panels, art, activities, expo, screenings, live music and more. In 2020, DreamHack merged with ESL to create ESL Gaming, the world's largest esports and gaming lifestyle company. The two organizations have been shaping the industry and leading esports and gaming innovation, across the most popular video games with numerous online and offline esports competitions and festivals.

ESL Gaming is part of MTG, the leading international digital entertainment group. More information is available at dreamhack.com and eslfaceitgroup.com.