ESL Gaming is a big organization with operations and offices worldwide. Yet, we all tend to work together at one point or another, resulting in many cultures coming together to create a world where everybody can be somebody. To do this, we employ people from all walks of life, with different backgrounds and experiences, and in a wide variety of professions. Today we're meeting four of our employees who all have their own stories.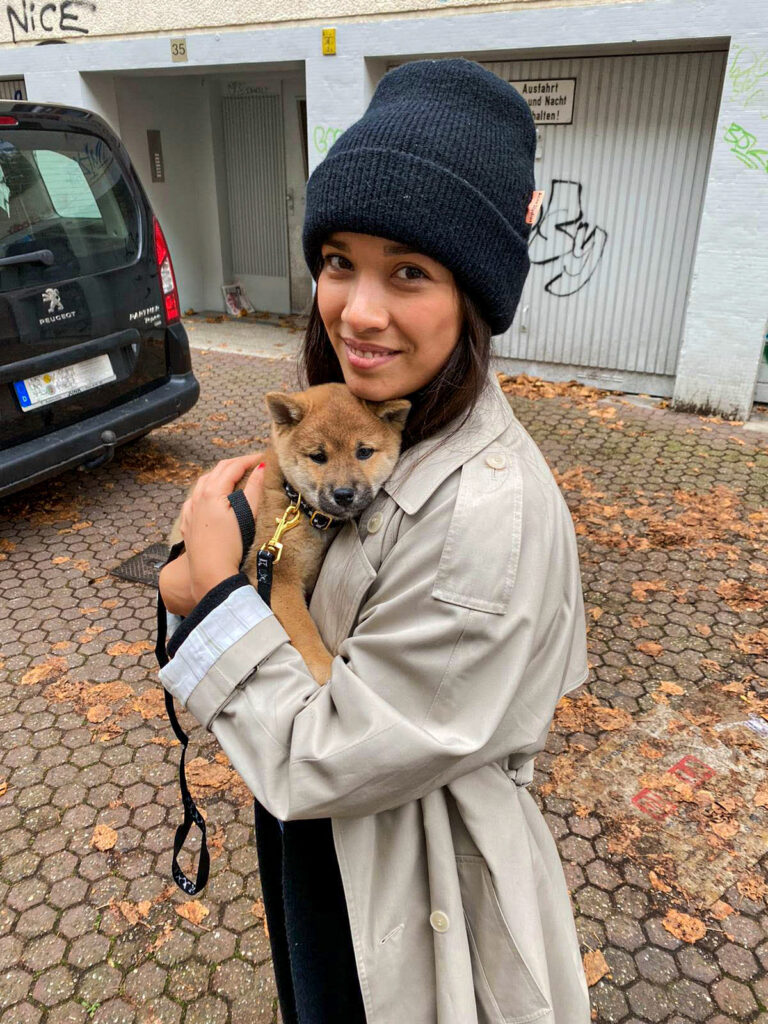 Meet Chollada Schmidt, one of our newer employees. Chollada recently joined the Client Solutions Team in Cologne as an Art Director. 
After getting a Bachelor's Degree in Graphics Design, and a Master's Degree in Publishing, from a London university, Chollada moved back to Germany to work with a Brand Consultancy as a designer. Wanting to work more with conceptual storytelling and creating "wild" ideas, she decided to make her next step into advertising. Over those next few years, she created campaigns, ideas and visual identities for a variety of brands from beauty to home technology, and even all the way to fast-moving consumer goods.
What made you join ESL Gaming, and for how long have you been with the company?
– I joined ESL on May 3, 2021, and was super intrigued by the world of esports. Not being a gamer myself, I am still aware of this "world" in my daily surroundings. What made me want to join is knowing that esports is quite a "niche", but at the same time, a big world that touches so many lives already. It is very future-oriented and has so much potential to do even greater things than are already being done.
What's the best thing(s) about your work?
– Besides the slack channel for dogs, you mean? I have only been with ESL for a few months. Still, so far, it's been incredible to work in such a flexible environment with people spread all over the world on a variety of different projects. From an art director's perspective, ESL offers so much space for creative ideas and self-fulfillment.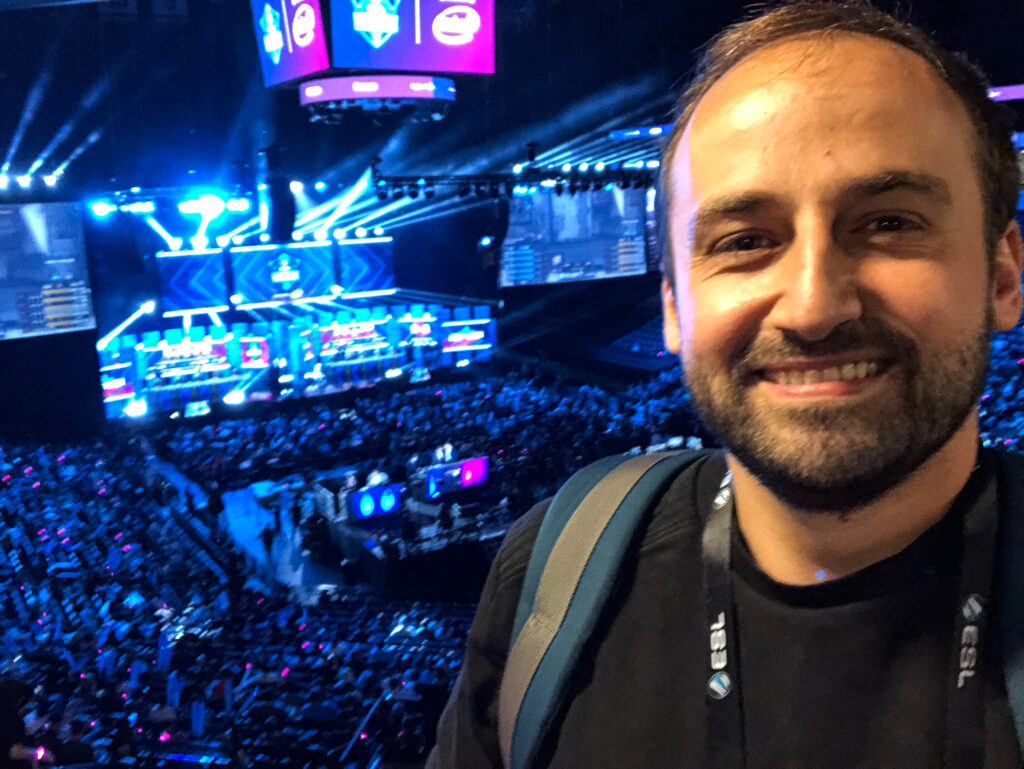 With that, we now leave Chollada and the Client Solutions team to say hello to Kai Kienzle, VP of Fan Marketing. The Fan Marketing team connects all of our products and brands with the fans. From trailers, postings and memes, to ticketing for big events — this is our team of creatives, copywriters, marketers and social media colleagues connecting with our community of fans across all games. They are our internal fan ambassadors.
Kai has a very long and rich history with ESL Gaming as he's been with the company for an impressive 16 years. Next to growing alongside the organization, he also has a degree in media psychology. Kai explains that his studies provide an even deeper understanding of the different media channels and human/social behavior.
What made you join ESL Gaming in 2005, and can you tell us a little about your journey with the company?
– I joined ESL as a trainee right after finishing school, and have been blessed to grow personally with the company since. Most of us were so fascinated by the humble beginnings of esports that we chose to make this hobby our career.
– There's always something new. Being in one company for 16 years is quite unusual, but I feel I have been in 5-6 different ones because our company history is rich and diverse. We've been a software startup, a local event company, and are now filling stadiums around the world. Every step of this journey has been driven by the curiosity to create. It has also provided the opportunity to master all kinds of skills along the way.
What's your best tip to someone interested in joining ESL Gaming? 
– Start today, start humble. There is plenty of opportunity to freelance, volunteer and make a name as a creator in all of esports. Within teams, help out players, leagues, local events, gaming communities, or individual clever social postings or creative art. Get in there and start. Let your curiosity drive you and show the esports community something new. This will get noticed.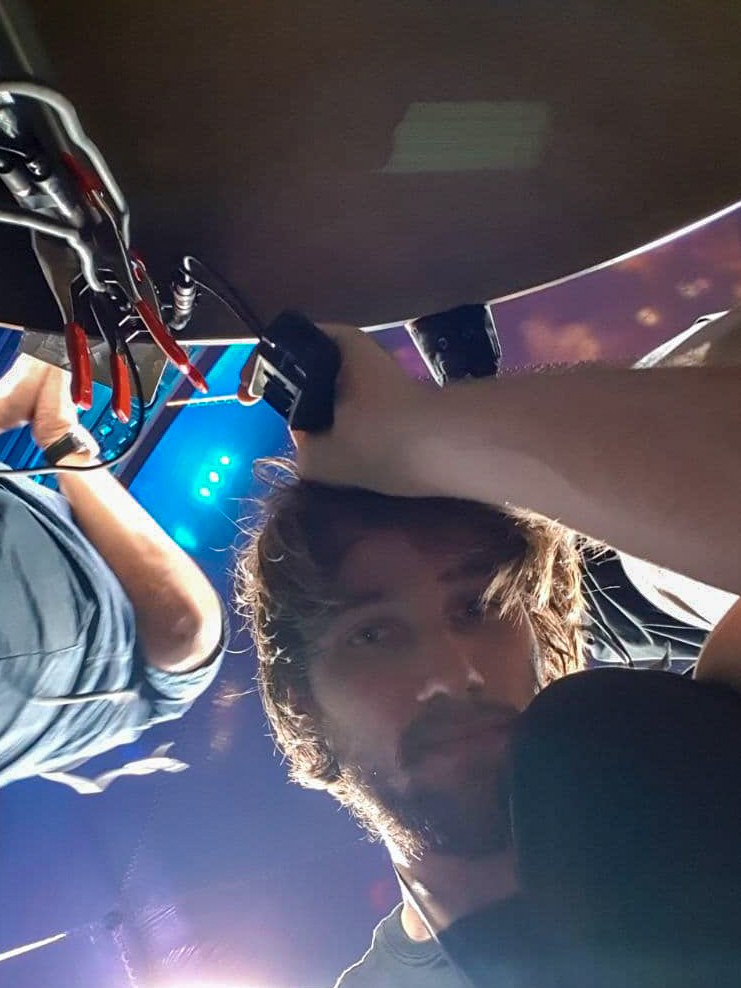 Now, let's travel to Sweden to meet one of several talented Dutch people who have made their way into the organization following the merger with DreamHack last fall. Let us introduce you to  Bob Bruinekool. Bob is the Head of Broadcast Tech and, as such, leads the department of Technical Operations Managers.
The Technical Operations Managers are a group of very driven generalists who are the go-to people for all technical questions regarding DreamHack broadcasts. The work is extensive, ranging from setting up and connecting cameras, to developing and coding custom software and computer graphics systems.
Bob has an impressive university background, having a Masters of Science in Biomedical Engineering and Physics Education from the Delft University of Technology, Netherlands. During his studies, Bob freelanced as an audio engineer and music producer. Through that audio/music side work, he got involved in esports around 2011. This was where he picked up more experience with video, cameras, broadcast, etc. Bob was a core member of a small team of people from the Netherlands (called KaosTV at the time) which offered services as a production company for game/esports events. As such, DreamHack started hiring KaosTV to outsource productions. Over time, that led to many of them being recruited by DreamHack throughout 2014-18.
For Bob, that transition to become a DreamHack employee happened in 2016 when he joined as a Technical Operations Manager. He saw an opportunity to challenge himself by working with bigger productions. By entering a larger company, he focused more on what he sees as his strengths — designing and maintaining tech workflows and organizational processes surrounding broadcasts.
What's the best thing(s) about your work?
– The world of broadcast tech is constantly in flux, especially since the emergence of modern media over the last decade or so — which means that there is always something new to learn. Over the years, I've seen the broadcast setups evolve from small, single-camera productions to large-scale arena events. Through that evolution, I've had to learn a tremendous amount to effectively face new challenges and do our work successfully.
What's your best tip to someone interested in joining ESL Gaming?
– Be curious and don't be afraid to fail. I'm a firm believer that the biggest difference between a newbie and an expert is the expert has made more mistakes and learned from them.
Do you want to work at ESL Gaming?
Check out our open positions and send us your application today!