ESL Gaming has partnered with top game publishers and developers, such as Gameloft, to create customized esports experiences built around their products, and increase their reach and impact while generating revenue for partners.
Starting in 2019, ESL and Gameloft partnered to run Asphalt 9: Legends esports tournament as part of the 2020 ESL Mobile Open. Our focus was to take this notable, arcade-style racing video game (part of a series of Asphalt titles developed by Gameloft for mobile devices) and develop its esports potential.
Knowing the game's potential, ESL aimed to generate retention and engagement through mobile esports competitions. We focused on making this game esports ready while also generating retention and engagement through global, mass participation. The result has been a steady increase in participants and viewers.
The main objectives with launching this particular initiative around Asphalt 9: Legends was actually helping Gameloft transform their mobile game into a proper esports title, while also generating retention and engagement as well as activating mass participation. This partnership needed to demonstrate that esports has a positive impact on publisher's products. With this in mind, we set out to address some key areas:
Drive new users to the game
Increase the retention rate of new and existing player
Create higher levels of engagement with both community and through collaboration
Encourage both casual and competitive players to participate regularly and equally
Demonstrate the value of esports to Gameloft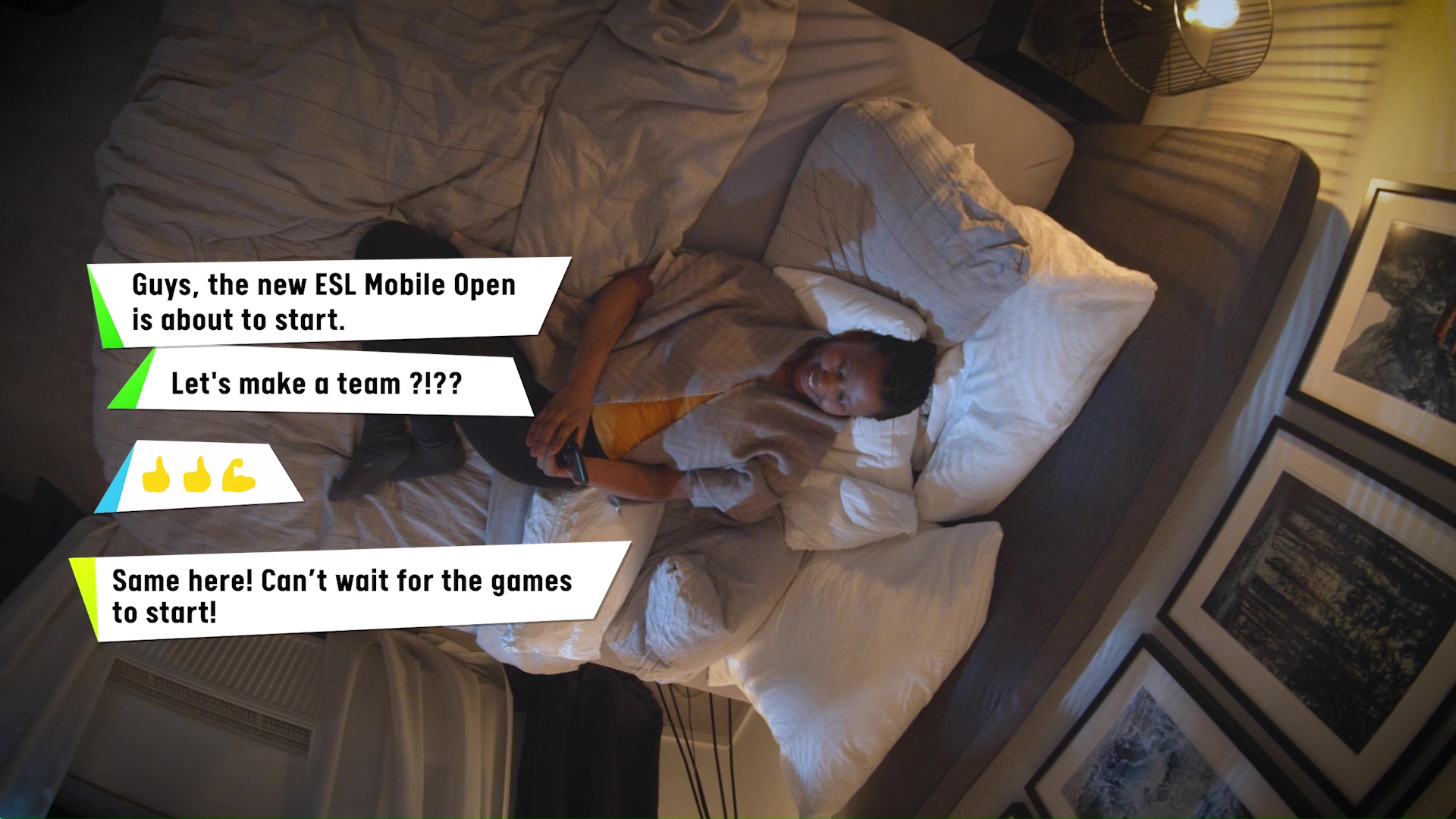 To achieve desired participation goals, we implemented a program to bridge the gap between the competitive and casual gamers, which was necessary since this game is more arcade racing style vs. sim-racing style. To solve this, we utilized deep integration:
The game's in-app integration included strong marketing of ESL Mobile to connect with players
Push notifications to players within the app kept them engaged and informed
Leverage existing broadcasts to reach even more players
Take advantage of competitive formats to further engage players
The partnership with Gameloft became a vital part of the activation through their own innovative mobile game development, which opened the door to mass participation. With this deeper and tighter integration, the app creatively encourages players to participate regularly with various push notifications and in-app communications.
As a result, these in-app capabilities and engagement strategies helped create the participation numbers we desired and envisioned while also strengthening the partnership and successfully achieving participation goals.
ESL Gaming has holistically ventured into, and embraced, mobile esports as the future — and our mobile tournaments have been immensely popular, attracting both engaged participants and great partners. As a result, the partnership between Gameloft and ESL Mobile was a complete success, achieving an increase in all the key metrics, including a boost for Asphalt 9: Legends both in the increased number of players and increased revenue. The result demonstrates that our esports ecosystem, centered around a game title, will positively impact the game developer, publisher and participating gaming community.
We found new daily users came to play the game and stayed to play through with a high level of engagement:
In total, the ESL Mobile Open Asphalt 9: Legends tournaments, along with the Asphalt Series WW, enjoyed a massive 77.1 million impressions and 2.2 million participants
ESL Gaming helps create high-value customers by applying successful strategies toward most any game publishing partner with these new, insightful and tactical approaches — which impact and improve our publishers' key performance measures. Based on these results, Gameloft is excited and enthusiastic about the role and impact esports can have on their games now and in the future.