---
New 'Collectibles' project launched by 16 esports orgs
Fans can claim ownership and transfer their collectibles directly to their NFT wallets
Free digital drops over the coming months
---

Cologne/New York – ESL FACEIT Group [EFG], Kolex, and 15 of the biggest teams in esports have announced a new partnership to launch the next generation of esports collectibles.

The initiative, known as ESL Collectibles, will be powered by the Kolex Platform and will kick-off at IEM Rio. It sees the partners of the ESL Pro League's Louvre Agreement join forces to create their most ambitious and exciting digital project yet; these organizations are:
Astralis
BIG
Complexity
EFG
Ence
Evil Geniuses
FaZe Clan
Fnatic
Furia
G2
Heroic
Mouz
NAVI
Ninjas in Pyjamas
Team Liquid
Team Vitality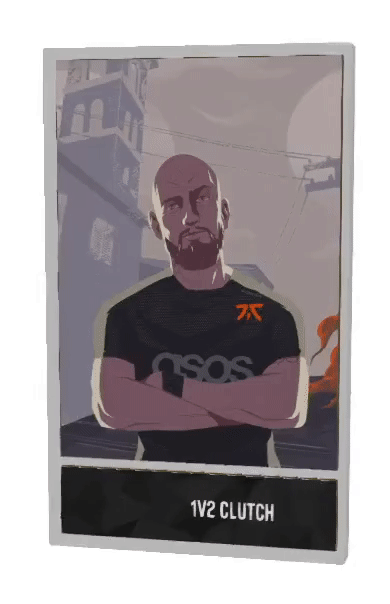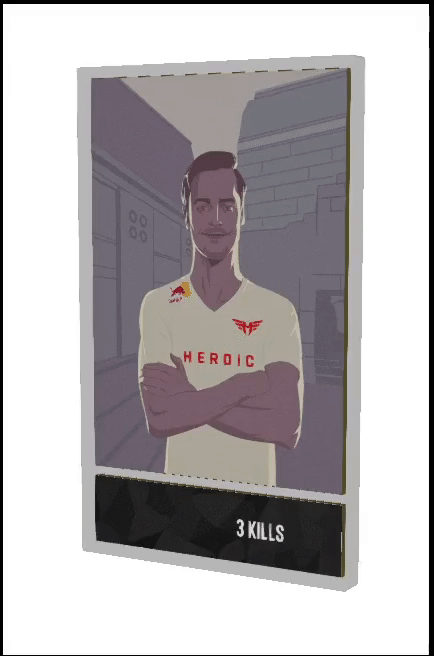 Fans and collectors can trade and craft items, and the Kolex platform will enable fans to compete in leaderboards and other online features as a joint community. The top collectors can even get exclusive items such as signed merchandise and VIP treatments during events. Together, the partners are building a community with one goal in mind, to share their passion for esports. The launch features new digital moments, on-site quests, and free-to-claim collectibles. These are all standalone unique digital collectibles that fans can hold in their online accounts like souvenirs and mementos to say "I was there". "I saw that happen " and "I remember that play".
ESL Collectibles includes Top Frags, Trading Cards and Checkpoints. Top Frags are the collectibles that pay tribute to iconic in-game moments we all love. Checkpoints are collectibles given to fans that attend events physically or watch from home; and the Trading Cards are a mixture of Digital and hybrid collectibles featuring teams, players and tournaments.

EFG's partnership with ImmutableX also means these ESL Collectibles can be secured on the blockchain, as fans can choose to transfer the carbon-neutrally minted digital collectibles to their wallet.

Daniel Finkler, CEO of Berlin International Gaming (BIG) commented on the partnership saying "We are excited to work together with EFG and the ESL Pro League member teams in a joint collectible project. With the emergence and growth in popularity of collectibles, the new platform will provide esport fans around the globe the opportunity to immortalize and trade their favorite hype moments."

Nicolas Maurer, CEO and Co-found of Team Vitality said "It has been very nice to work hands in hands with EFG to create real digital collectibles for esport fans. As you know, Team Vitality is very close to its fanbase: offering them new opportunities to improve their esport experiences is one of our priorities. We hope this new platform will give them the possibility to remember very special moments and immortalize them!"
This initial wave of collectibles and items will be followed by additional updates in the coming months, so make sure to keep an eye out for future news. Find out more at esl.com/collectibles

##END##

About EFG
The ESL FACEIT Group is the leading competitive games and esports company. At EFG we create worlds beyond gameplay where players and fans become community. The company is built on the great legacy of the world-renowned ESL, FACEIT, DreamHack and DreamHack Sports Games brands. We harness this legacy to further innovate and develop the esports and gaming landscape worldwide. Working with our developer, publisher, brand, and media partners, we deliver products and experiences that accelerate gaming culture and make gamer communities come together. Join us on the journey as we help gaming communities thrive by creating worlds beyond gameplay that unite players, fans, and creators around the esports and games they love.
About ESL
ESL creates a world where everybody can be somebody. For more than two decades, we have been shaping the industry and leading esports and gaming innovation globally across the most popular video games, creating a comprehensive ecosystem with opportunities for players to go from zero to hero and for fans to witness the best stories esports has to offer. The ESL portfolio consists of high-profile products such as the ESL Pro Tour, Intel® Extreme Masters, the Snapdragon Pro Series, and many more, ranging from grassroots to global elite competitions. ESL is part of ESL FACEIT Group, the leading competitive games and esports company.
About Kolex
Kolex is a leading NFT publisher and platform provider, founded in Los Angeles in 2017. The Kolex platform provides the most complete feature set and user experience for NFT collectibles including minting, trading, secondary market as well as advanced social and gamification features including chat, leaderboards, crafting and mini games. Kolex technology powers mobile and desktop NFT experiences for top consumer IP's including DC Comics (www.hro.gg), major esports leagues and teams globally (www.kolex.gg) and its own D2C brands including curated art marketplace Kolectiv (www.kolectiv.gg) and integrated physical / digital apparel brand Cryptees (www.cryptees.gg)

Media contacts
Elke Zweers, ESL FACEIT Group
press@efg.gg