Cologne/New York – ESL FACEIT Group, the world's leading provider of competitive gaming and esports entertainment, and Itaú Unianco, the largest bank in Latin America, today officially announced their partnership for the Intel® Extreme Masters (IEM) Rio Counter-Strike: Global Offensive (CS:GO) Major Championship.
The global partnership commenced with the start of the IEM Rio CS:GO Major on October 31 and runs until the end of the Championship on November 13. Living across moments in esports that change the game, the Brazilian bank is the local partner for one of the most important competitions on this year's CS:GO program which is set to welcome over 100,000 fans across 12 days.
As the exclusive Official Banking Partner of IEM Rio 2022, Itaú Unibanco enjoys several brand integrations during the live transmissions and at the live event. Furthermore, fans visiting the event at the Riocentro, at the Jeunesse Arena, and during the IEM Fan Fest ft. Gaules in Rio de Janeiro, Brazil, have the opportunity to participate in unique activations and giveaways.
"We are thrilled to have Itaú join us on this journey of creating one of the most anticipated and biggest events esports has ever seen," said Mark Cohen, Chief Relationship Officer and SVP of Brand & Media Partnerships at ESL FACEIT Group. "The IEM Rio CS:GO Major is breaking many boundaries. Having a Brazilian company like Itaú Unibanco join forces with us to bring even more spectacular and unforgettable moments to the fans in Brazil and beyond is simply fantastic. The partnership is an important and big step for us into the South American market, not just for the IEM Rio Major, but for our future events in the region as well."
"CSGO has a passionate and super engaged community. For Itaú, being part of the Major in Brazil is an accomplishment, not only because it brings us closer to the community, but also materializes our belief: games transform lives. We are part of several initiatives to accelerate CS athletes – and we just announced a partnership with Gaules -. The partnership with ESL FACEIT Group, which promotes the most awaited and biggest gaming event in history, is definitely something to celebrate!", said Luiz Alberto Fiebig, known as Tatu, Head of Games, Esports and Metaverse at Itaú Unibanco.  
Head over to the official website for more information about the IEM Rio CS:GO Major Championship, and follow ESL CS on Twitter, Facebook, and Instagram.
For more general information, head to eslfaceitgroup.com or follow ESL FACEIT Group and ESL on LinkedIn, Facebook, Twitter, and Instagram.
***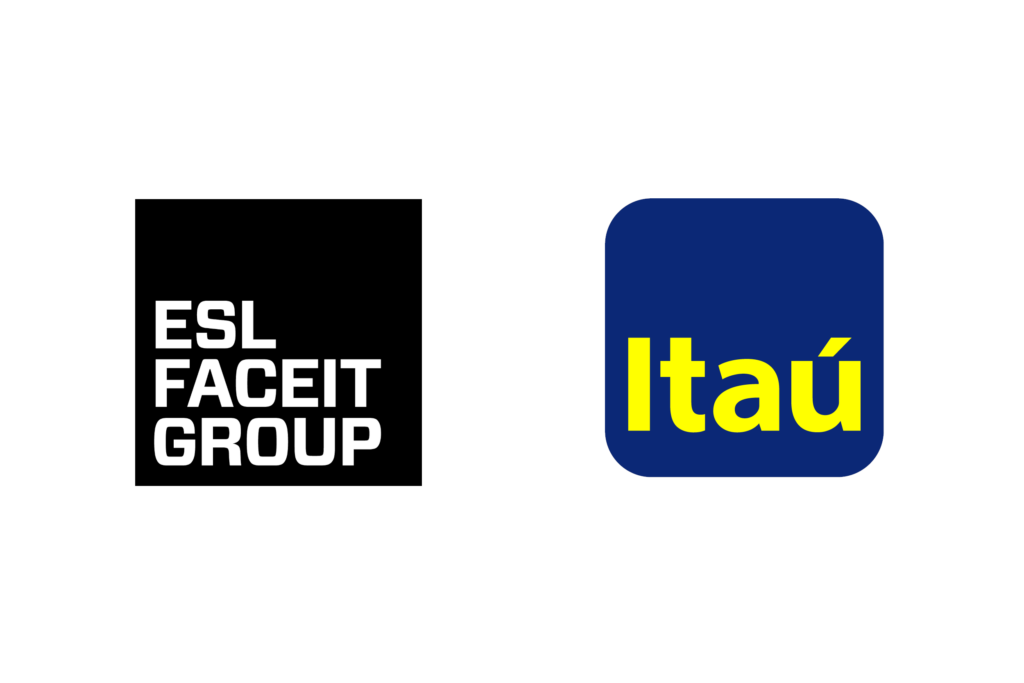 ***

About EFG
The ESL FACEIT Group is the leading competitive games and esports company. At EFG we create worlds beyond gameplay where players and fans become community. The company is built on the great legacy of the world-renowned ESL, FACEIT, DreamHack and DreamHack Sports Games brands. We harness this legacy to further innovate and develop the esports and gaming landscape worldwide. Working with our developer, publisher, brand, and media partners, we deliver products and experiences that accelerate gaming culture and make gamer communities come together. Join us on the journey as we help gaming communities thrive by creating worlds beyond gameplay that unite players, fans, and creators around the esports and games they love.
About ESL
ESL creates a world where everybody can be somebody. For more than two decades, we have been shaping the industry and leading esports and gaming innovation globally across the most popular video games, creating a comprehensive ecosystem with opportunities for players to go from zero to hero and for fans to witness the best stories esports has to offer. The ESL portfolio consists of high-profile products such as the ESL Pro Tour, Intel® Extreme Masters, the Snapdragon Pro Series, and many more, ranging from grassroots to global elite competitions. ESL is part of ESL FACEIT Group, the leading competitive games and esports company.
About Itaú Unibanco
Itaú Unibanco's purpose is to promote people's power of transformation and we do it through a strategic agenda focused on client centricity and digital transformation,
based also on the diversity of our people. The largest bank in Latin America, Itaú Unibanco is present in 18 countries and has more than 65 million customers, among individuals and companies in all segments, to whom we offer the best experiences in financial
products and services. Itaú Unibanco has been selected for the 21st consecutive time to be part of the Dow Jones Sustainability World Index (DJSI World), being the only Latin American financial institution to be part of the index since its creation in 1999. www.itau.com.br
###